While their neighbours are busy building weapons, the Kurds are taking in refugees, yet many Middle Eastern countries as well as the UK and the US seem to be opposed to Kurdish independence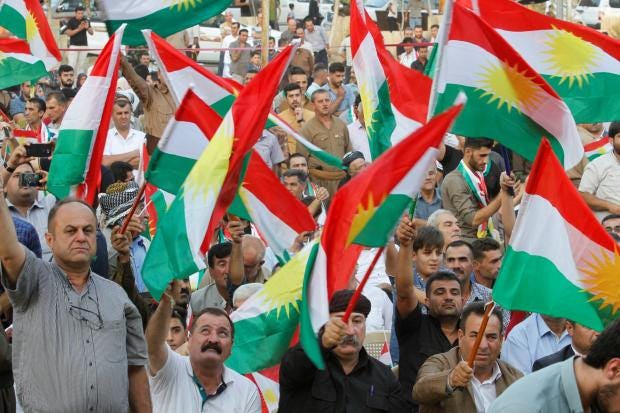 Often enough have we blamed colonisation and Western influences for the devastation and suffering seen in the Middle East. And rightly so. But we should similarly not shy away from criticising those in the Middle East when their democratic integrity is compromised.
One example is tomorrow's referendum on Kurdish independence, and the fact that many countries in the Middle East seem united in not granting the Kurds their independence, presumably out of fear that the Iraqi Kurdish referendum would boost pro-independence movements in neighbouring Turkey and Iran.
When Scotland planned to hold a vote on its independence, the UK Government's chief priority wasn't avoiding independence movements in Wales and Northern Ireland at all costs. Instead, the Scots' right to a vote on their own independence was accepted. This is a core tenet of democracy: the right of people to decide their own destinies.
READ MORE HERE:   http://www.independent.co.uk/voices/kurdish-independence-referendum-iraq-turkey-middle-east-a7964576.html