Source: The Guardian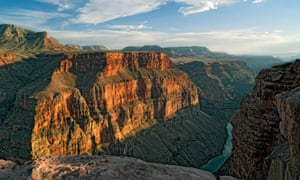 An Australian geologist who is trying to prove the existence of the biblical great flood will be allowed to collect rock samples from the Grand Canyon.
Andrew Snelling was awarded a PhD by the University of Sydney in 1982 and is the director of research at Answers in Genesis, a Christian science group that believes in the literal interpretation of the Bible.
On Friday, News Corp reported that Snelling's Grand Canyon research project had been approved after he agreed to drop a lawsuit against the national park's administrators.