Source: The Guardian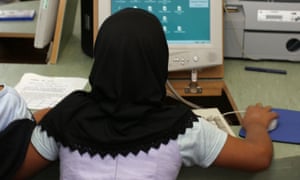 School inspectors in England have been told to question Muslim primary school girls if they are wearing a hijab or similar headscarf, the head of Ofsted has announced.
Amanda Spielman, the head of Ofsted and chief inspector of schools, said the move was to tackle situations in which wearing a hijab "could be interpreted as sexualisation" of girls as young as four or five, when most Islamic teaching requires headdress for girls only at the onset of puberty.
The announcement – in the form of a recommendation to Ofsted inspectors rather than an update to the inspectorate's official handbook – follows a meeting last week between Spielman and campaigners against the hijab in schools, including Amina Lone, co-director of the Social Action and Research Foundation.