Source: The Guardian
By Mark Sweney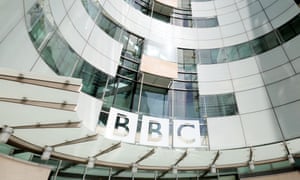 The BBC has said it is investigating more than two dozen sexual harassment claims after corporation chiefs encouraged employees to come forward in the wake of the Harvey Weinstein scandal.
The string of allegations against the Hollywood producer has emboldened others to speak out about sexual misconduct – including at the BBC, resulting in 25 claims so far this year, the corporation said.
Typically, the BBC is understood to deal with just a handful of sexual harassment complaints each year.
"After the Weinstein material was published we reminded staff again of the procedures," Anne Bulford, the BBC deputy director general, told a committee of MPs on Tuesday. "All the time we are encouraging people to step forward if that is the right thing to do. You perhaps won't be surprised to know that we have a spike at present. We have a spike, more cases than we have seen over the last three years."