Source: The Guardian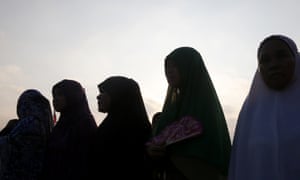 Police from a region in the majority-Christian Philippines are considering issuing mandatory identification cards to thousands of Muslims living there – a proposal Human Rights Watch condemned as "collective punishment".
Authorities in Central Luzon, a region north of the capital, were quoted in local media as saying the policy was a counter-terrorism measure after Islamist militants took over a city hundreds of kilometres to the south on the island of Mindanao.
The issue was discussed at a meeting between police, military and political figures and about 200 Muslim religious and community leaders at the provincial capitol building, according to news outlet Rappler.
Chief Superintendent Aaron Aquino said the ID cards would allow authorities to identify and weed out undesirable individuals and terrorists, Rappler reported.