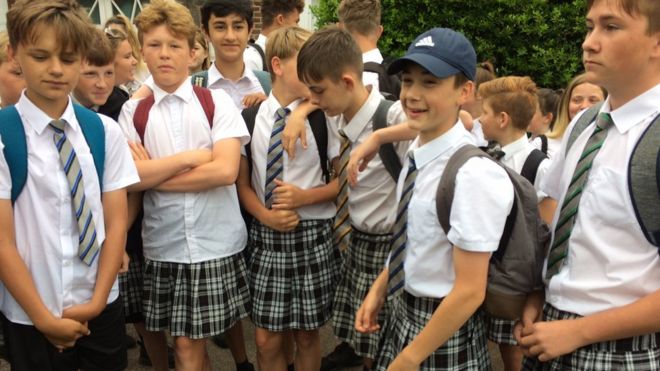 Source: BBC
Some 30 boys have worn skirts to school in protest at being told they were not allowed to wear shorts.
The pupils from ISCA Academy in Exeter asked permission to modify their uniform because of the hot weather.
One of the boys who took part in the protest said: "We're not allowed to wear shorts, and I'm not sitting in trousers all day, it's a bit hot."
Head teacher Aimee Mitchell said shorts were "not part" of the school uniform, as first reported by Devon Live.
For more on the school skirt protest, and other stories from across Devon and Cornwall.
Pupils said the idea for the protest came from the head teacher, who originally made the suggestion, although one student said he did not think she was being serious.
They said they hoped the school would reconsider its shorts policy as a result of the protest and the head has indicated it might be considered.