There are solutions to the problem of adult Isis fighters: repatriation and trial, or establishing an international UN-sanctioned court in Kurdistan to adjudicate actual crimes. But children are a different story altogether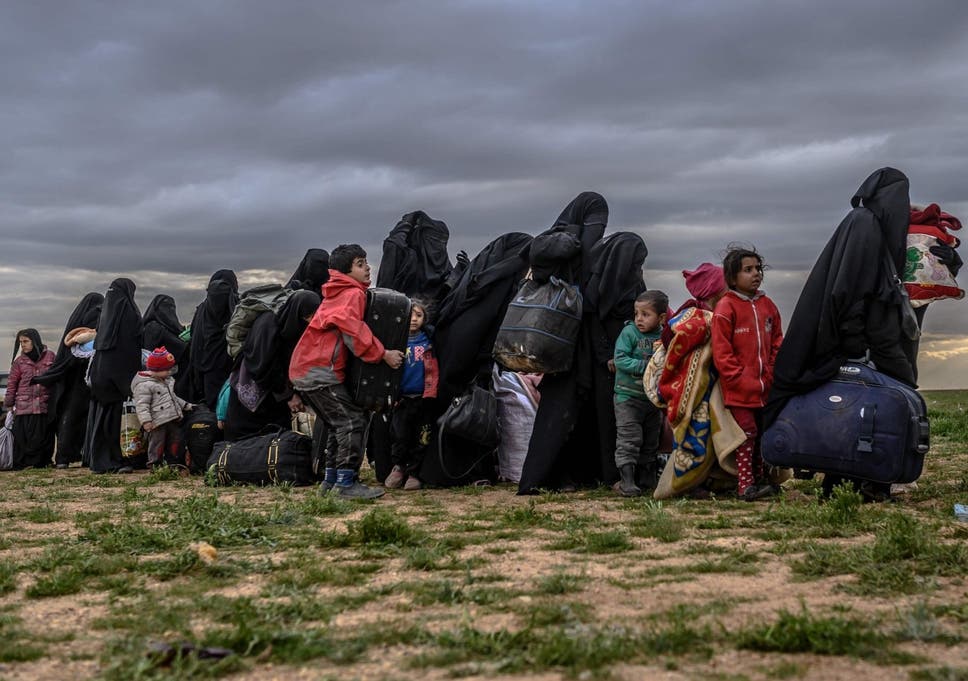 The winding up of the last remnants of Isis in northeastern Syria is an important milestone in eliminating the so-called Caliphate, a purported heaven on earth that became a charnel house of death and destruction.
The battlefield is now down to approximately one square mile and Kurdish troops, assisted by European and American forces, are engaged in violent final battles. But this victory should not obscure the humanitarian disaster hidden in the fog of war in the northeast of the country.
There are at least 1,248 children detained in camps in Syria, many of whom are US, EU or Canadian nationals. When the territories controlled by Isis are finally liberated, the number of children is likely to double. There are also 584 women currently detained and 790 men — those numbers are also likely to double. While there are no doubt many hardcore Isis fighters among the men, and even some among the women, the children are caught in a disastrous and urgent trap not of their own making. Many of them were kidnapped by a parent and taken to Syria; some were born there.
more:
https://www.independent.co.uk/voices/syria-refugees-florida-bashir-shikder-marco-rubio-baghouz-us-a8809261.html