Source: BBC News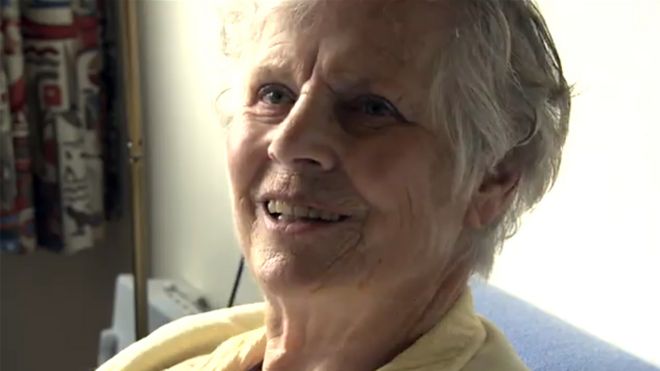 It's not unusual for Dutch patients with dementia to request euthanasia, but in the later stages of the disease they may be incapable of reconfirming their consent – one doctor is currently facing prosecution in such a case. But fear of being refused is pushing some to ask to die earlier than they would have liked.
Annie Zwijnenberg was never in any doubt.
"The neurologist said: 'I'm sorry, but there's no way we can mistake this – it's Alzheimer's," says Anneke Soute-Zwijnenberg, describing the moment her mother was first diagnosed.
"And she said: 'OK, then I know what I want.'"
Anneke's brother Frank chips in: "Maybe she hesitated for five seconds, and said: 'Now I know what to do.'"