On the anniversary of the end of the First World War, even photographs cannot speak of our true history
Francois Bost, a war photographer, is being celebrated in a new exhibition in Dublin. He was unable to capture grim reality, but inspired the art of others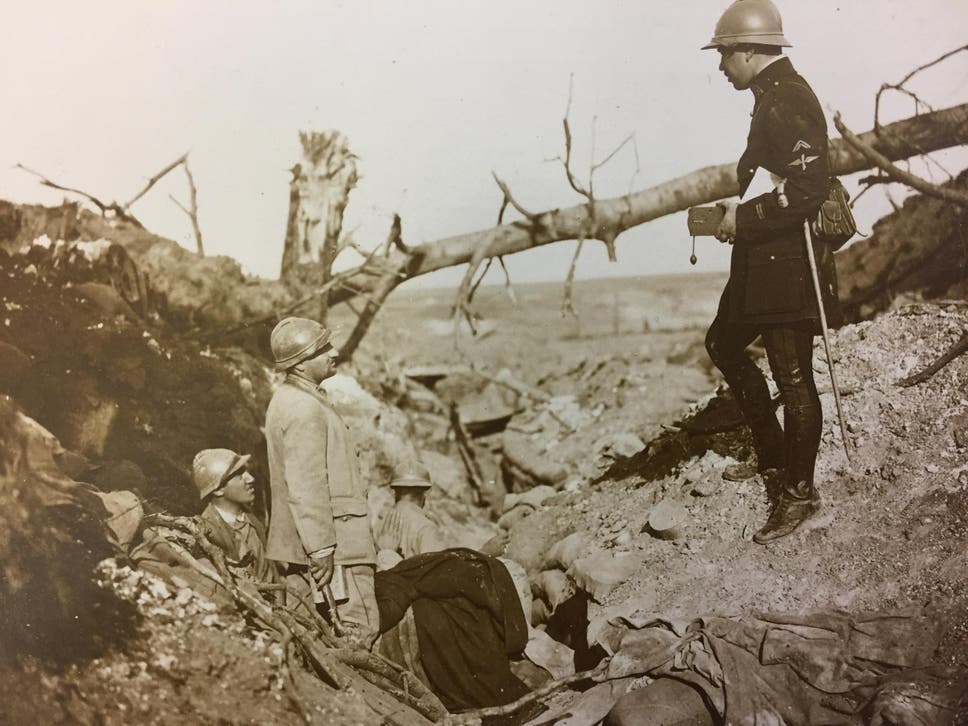 Now here are some weird historical connections…
I celebrated the 100th anniversary of 2nd Lieutenant Bill Fisk's journey from England to the Somme in August 1918, by pushing open the 18th-century wooden door of 3 Great Denmark Street in Dublin this week, and entering the First World War.
I promised some years ago to leave my dad out of future columns – a veteran of the Somme, he was spared the first blood-soaked battle in 1916 by Padraig Pearse, whose rebellion in Dublin forced the Cheshire Regiment to send my father to Ireland instead of France – and anyway, this is the story of two brave French soldiers, the famous poilus who fought alongside Bill and tens of thousands of other British soldiers.
The address in Dublin, wherein I held in my own hands the original diary of Francis Regeard (killed in action 1917) and the equally original and never-published photographs of French war photographer Francois Bost, has a certain grim significance. For this was once the home of John Toler, 1st Earl of Norbury, Ireland's "hanging judge" who in 1803 infamously ordered the hanging, drawing and quartering of that great Irish nationalist Robert Emmet.