Source: The Guardian
Mohammed al-Bajadi held along with women who campaigned for right to drive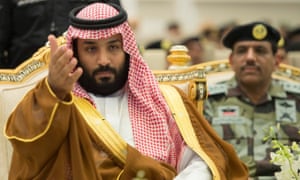 Saudi Arabia's crackdown on human rights activists has continued with the arrest of its most prominent human rights campaigner, Mohammed al-Bajadi, Amnesty International has said.
Four recently arrested activists have now been released, but up to seven others remain in detention and may face extended jail sentences.
The arrest of Bajadi on Friday is a serious blow since he is a founding member of the banned Saudi Civil and Political Rights Association, which has accused the security forces of abuses.
In 2012, Bajadi went on hunger strike for five weeks over his imprisonment the previous year for attending a protest in the capital, Riyadh, held by families of arbitrarily detained prisoners. He was later sentenced to five years in prison for "insurrection", and released in 2015.