The claim that Muslims have "too many children" is reliably powerful anywhere there's a sizable Muslim immigrant or minority population.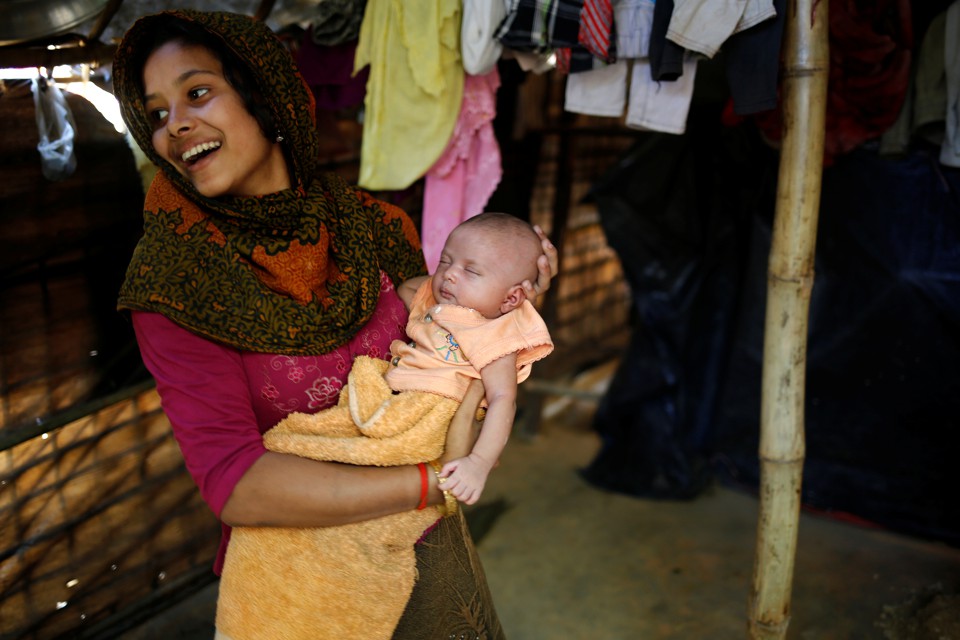 The sheer number of Rohingya Muslims fleeing genocide in Burma—over 10,000 per day since late August—has become too huge to ignore. It's the reason why U.S. Secretary of State Rex Tillerson will visit Burma on Wednesday. In his briefings on the crisis, Tillerson will likely encounter another question of numbers: the claim, voiced often by Burmese officials and hardline Buddhist monks, that Rohingya Muslim "overpopulation" threatens their country's Buddhist majority.

"The population growth of Rohingya Muslims is 10 times higher than that of the Rakhine [Buddhists]," said Win Myaing, a spokesperson for Burma's western Rakhine State, where most of the stateless Rohingya live. That was in 2013, when the state passed a controversial two-child limit law that applied only to Muslims. Just last month, an administrator of a "Muslim-free" village outside Yangon told The New York Times, "[Rohingya] are not welcome here because they are violent and they multiply like crazy, with so many wives and children." The motto of Burma's immigration ministry is, "The Earth will not swallow a race to extinction, but another [race] will."

The specter of an exploding Rohingya population—fueled by incendiary content on social media—has been weaponized in Burma's ethnic cleansing. It haunts everyone from the military and Buddhist nationalists to ordinary Burmese citizens. I myself often come across this reprinted claim. Despite its clear attribution to sources like extremist monks, I started to wonder if it was true. It's not.

In fact, according to a study published in 2013, there was a net outflow of Rohingya from Burma after 1950—and that was before the unprecedented exodus of the last three months. Moreover, Burma's Muslim population has been stable at around 4 percent since the 1980s, according to the country's own census.
The trope of Muslim overpopulation is reliably powerful anywhere in the world where there is a sizable Muslim immigrant or minority population, from India to Western Europe.
READ MORE HERE:
https://www.theatlantic.com/international/archive/2017/11/muslim-overpopulation-myth/545318/