To have Saudi officials now trying to dictate the make-up of another Lebanese government suggests that they want to take on the role played out for decades by pre-civil war Syria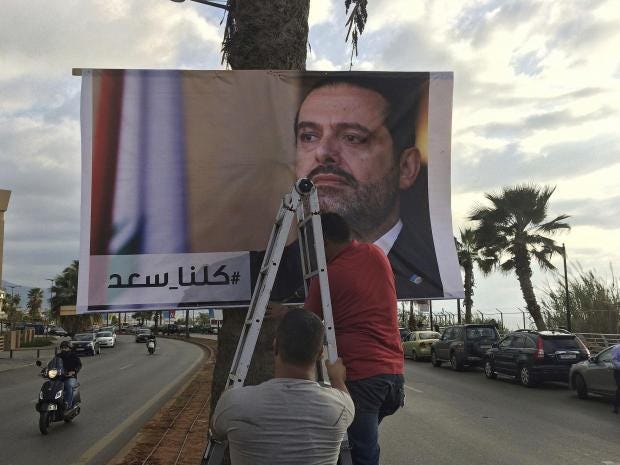 The Saudis may be holding the Lebanese Prime Minister hostage but their apparent plan to topple the Beirut government has gloriously backfired. Far from breaking up the cabinet and throwing Hezbollah's ministers to the wolves, the Lebanese nation has suddenly woken up to what it's like to be united – against the Saudis. The Lebanese government has announced that it does not accept the resignation statement which Saad Hariri was obliged to make in Riyadh, and overnight hashtags have appeared on several Beirut streets saying "kul na Saad" – "We are all Saad". Even the Sunni Muslims of Lebanon are furious at their Sunni counterparts in Saudi Arabia.
President Macron of France was first off the mark by detouring into Riyadh on his way to Dubai to ask 32-year-old Crown Prince Mohamed bin Salman what on earth he was doing. Almost the entire two-hour meeting was taken up with why and for what Hariri has been detained – or constrained, or kidnapped or held hostage or treated as an honoured guest of Saudi Arabia (take your pick). For the Lebanese government – and for many tens of thousands of Lebanese – the Saudi decision to present Hariri with a resignation letter to read on the Arabia television channel was a national insult.
READ MORE HERE:   http://www.independent.co.uk/voices/saad-hariri-saudi-arabia-middle-east-lebanon-mohamed-bin-salman-a8048141.html