Source: Associated Press
By MOHAMMED DARAGHMEH and KARIN LAUB
JERUSALEM (AP) — Escalating Israeli-Palestinian tensions over the Holy Land's most contested shrine boiled over into violence on Friday that killed six people — three Palestinians in street clashes in Jerusalem and three Israelis in a stabbing attack at a West Bank settlement.
After nightfall, a Palestinian sneaked into a home in the Israeli settlement of Halamish in the West Bank and stabbed to death three Israelis.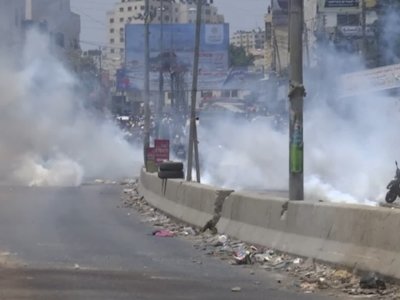 The military said the attacker apparently jumped over the fence and infiltrated the family's home, surprising them as they ate the traditional Sabbath evening meal. It said the Palestinian killed a man and two of his children, while a woman was wounded and taken to hospital. The man's grandchildren were present but not harmed, it said.