Source: BBC News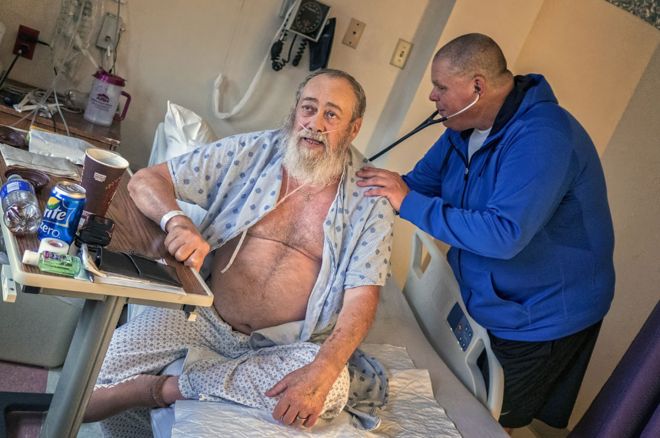 The Central Appalachian mountain ranges in Kentucky are home to some of the poorest – and most fervent – Trump supporters. But what happens in the next few weeks hundreds of miles away in Washington could shape their future.
Dr Van Breeding is tireless and determined. He has been up since four and it's now late in the afternoon.
He still has a roomful of patients to see, a late night clinic to run, and several medical students to mentor, but he simply smiles.
"This is why I became a doctor. I have to be an advocate for my patients. My heart is in these hills and with these people, " he says.
The 55-year-old with the frame of a boxer is fighting a war and right now he's not sure if politicians stand ready to help him or hinder him.