Source: Associated Press
By MATTHEW LEE
WASHINGTON (AP) — After months of wrangling, tighter restrictions on travel to the U.S. from six mostly Muslim nations take effect Thursday evening after the Supreme Court gave its go-ahead for a limited version of President Donald Trump's plans for a ban. Visa applicants from the six countries — and all refugees — will need to show close family or business ties to the United States.
Visas that have already been approved will not be revoked, and that should help avert the kind of chaos at airports around the world that surrounded an initial travel ban ordered shortly after Trump took office. In that case, some travelers with previously approved visas were kept off flights or barred entry on arrival in the U.S.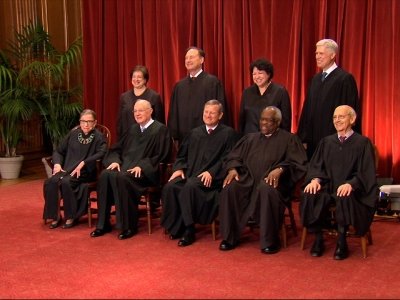 There were no major problems reported in the first hours after the new guidelines were issued. The Middle East's biggest airline said its flights to the United States were operating normally. However, Dubai-based Emirates reminded passengers that they "must possess the appropriate travel documents, including a valid U.S. entry visa, in order to travel."
The new instructions issued by the State Department will affect visa applicants from Syria, Sudan, Somalia, Libya, Iran and Yemen. An applicant must prove a relationship with a parent, spouse, child, adult son or daughter, son-in-law, daughter-in-law or sibling already in the United States to be eligible. The same requirement, with some exceptions, holds for would-be refugees from all nations who are still awaiting approval.