Source: BBC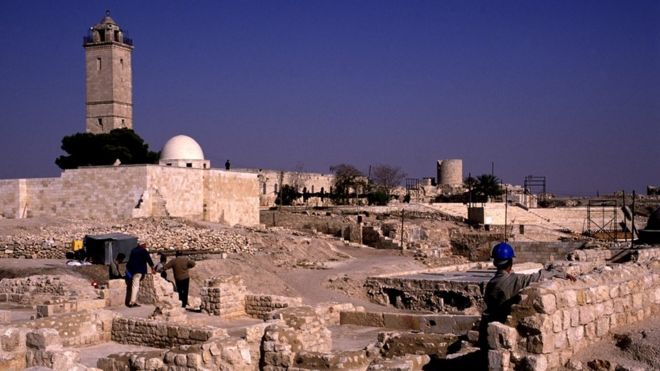 A recent conference in Bahrain brought together experts in Islamic archaeology to discuss the lessons of the past and how to safeguard Muslim heritage for future generations.
Under the blistering Bahraini sun archaeologist Salman Al Mahari and his team are excavating a section on the western side of the Al-Khamis mosque site.
With its twin minarets the mosque used to act as a landmark for ships at sea guiding them to land in the 14th century.
But today, excavating the mosque has a far more important function as Islamic archaeology takes on the extremists at their own game.
At a recent conference in Manama, the capital of Bahrain, archaeologists working in over 14 Islamic countries around the world participated in a first of its kind conference.