American Muslim designer Nzinga Knight will show designs at New York Fashion Week that appeal to her fellow Muslim women. Knight describes her work as "sensual, mysterious and innovative".
Designers love to push boundaries in the search for that sexy catwalk look, but Nzinga Knight, an American Muslim, takes an even more daring tack: covering her models up.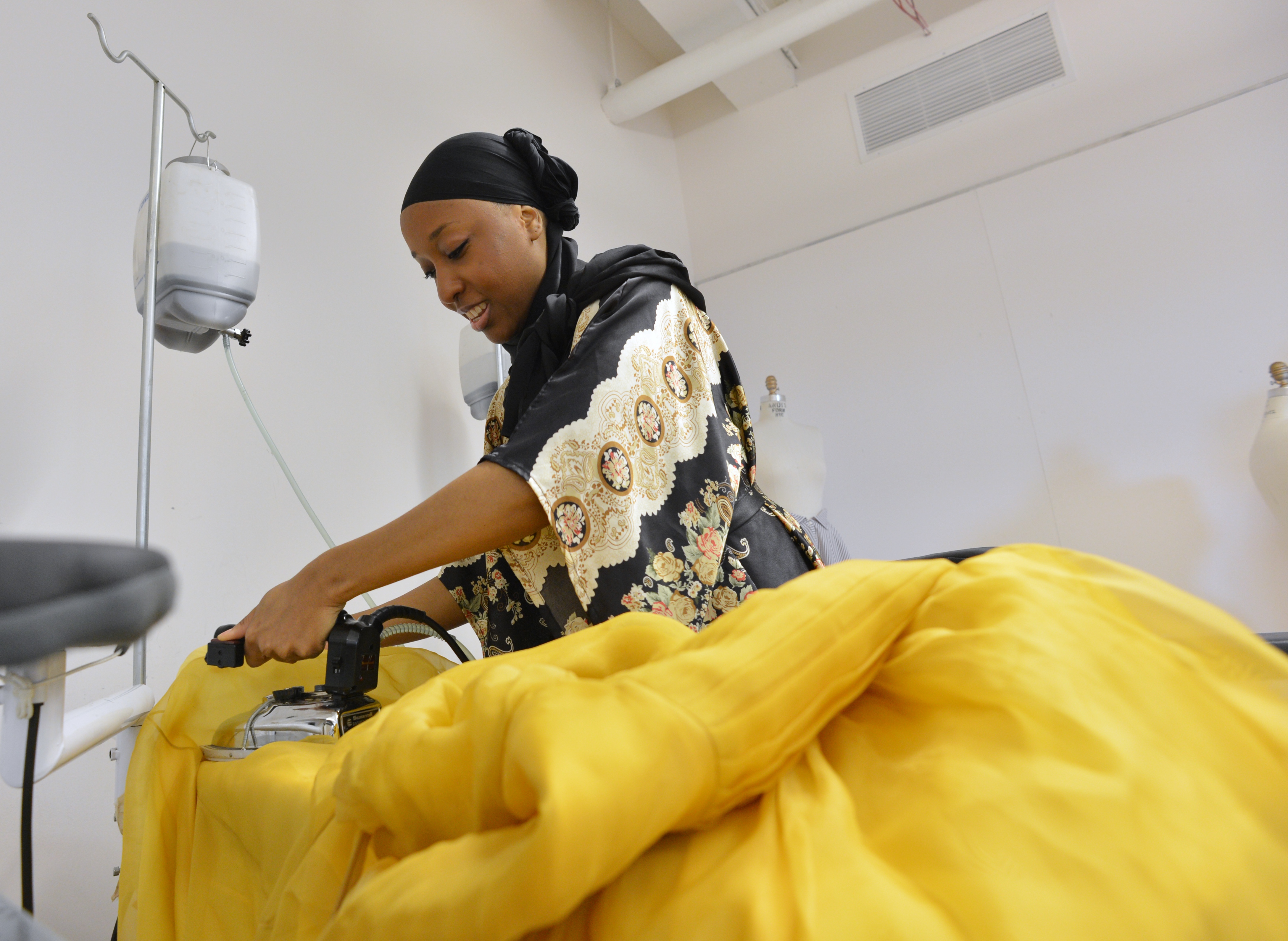 At New York Fashion Week, which starts Thursday, impossibly tall, slinky creatures will sashay down the runways at Lincoln Center in clothes that can leave little to the imagination.
But when it's Knight's turn, forget about flashes of cleavage or thigh-high split skirts. There will be long sleeves, long hems — and they'll be sure to get attention.
"Definitely in my work people look at it and say that it's really different and fashion's really about being different," she told AFP at a studio in the Pratt Institute in Brooklyn, where she was embroidering a romantic but decidedly modest black and cream dress.
Knight, 31, is a devout Muslim, praying five times a day. But the up-and-coming designer is more fashionista than preacher.
…
Her upcoming collection will feature 10 evening dresses and several blouses.
Various shades of off-white, black, pink and matte gold dominate, with beads hand-sewn in India added to the trim. One full length dress in black and oyster shell white features a ruffled lower hem, but only at the back, so that it comes as a surprise, like a mermaid's tail.
It is modest clothing, but hardly fit for a shrinking violet.
Whoever wears them "definitely has places to go," she said.
Knight's original outlook makes her almost unique on planet fashion, where black designers are rare and black Muslims rarer. "There are basically none," she says.
Read more: http://india.nydailynews.com/newsarticle/50464c89c110c04660000000/islam-and-sensuality-muslim-fashion-designer-covers-up#ixzz25ZkeTatL