As an imam, I have helped indoctrinated young people to see the errors of a medieval, misguided and misapplied worldview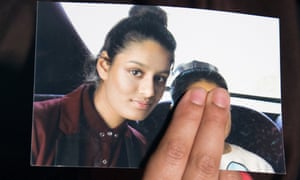 How do we deradicalise young, indoctrinated people like Shamima Begum? As part of their ideology, takfiri terrorist groups such as Islamic State and al-Qaida justify their aggression towards the west by creating a divide between Muslims and non-Muslims. They argue that the modern nation-state model of governance is incompatible with Islamic principles, and that the Muslim world must be governed by a caliphate based on medieval Sunni Islamic jurisprudence. From her recent interviews, it is clear that Begum is confused and conflicted about these issues: she has clear loyalty to Isis but did also criticise them and called Britain "home".
The medieval Muslim model of the world has been adapting and evolving for at least 700 years, and modern Islamic jurisprudence accepts that the nation-state system is entirely compatible with Islam.
During my work in 2018, I attempted to help several young radicalised men, including a terrorism convict and a terrorism suspect, to deradicalise and accept and appreciate their British citizenship after seeing how it is supported by Islamic values. My work involved discussing various concepts for them to study.
According to ninth-century Islamic jurisprudence, the world was divided into two – the lands of Islam (dar al-islam) for Muslims, and the lands of disbelief (dar al-kufr) for non-Muslims. Within dar al-kufr, lands were distinguished between lands of war (dar al-harb), and lands of peace-treaty (dar al-sulh).
However, this binary worldview is medieval and no longer a fit for a modern world.'
more: