'We don't eat, drink or sleep. Do we stay in other people's homes? My husband is crippled, we are both old. This is a tyranny'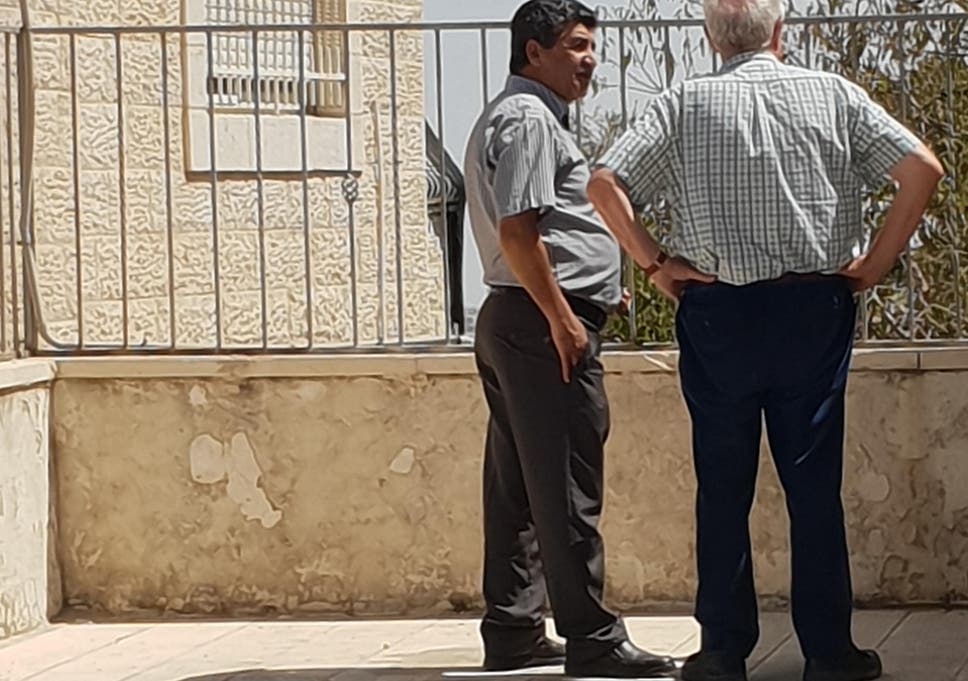 A quarter of a century ago, I watched Israel take the Palestinian Khatib family's land. With a British film director, we filmed the bulldozers closing in on the garden wall of the house of Mohamed and Saida Khatib and their son Sulieman amid their little orchard of olives, grapes, figs, apricots and almonds, beside Saida's old chicken coop.
"It's mine – it was my father's and my father's father's," crippled old Mohamed told me. "What do you expect me to do?" His 35-year-old schoolteacher son was going to the Israeli court to prevent this act of theft, he said. The family had refused compensation. The land belonged to them.
You can still see on YouTube the family's pathetic hopes – standing in the garden of their home – in the film we made in 1993, Beirut to Bosnia: The Road to Palestine. Channel 4 and Discovery showed this sordid tale of dispossession and hopelessness in a three-part series – the late Mike Dutfield directed – on why Muslims had come to hate the West. I think we all hoped, in a naive way, that with our film cameras and our interviews with Mohamed and Saida and the quarter-hour we devoted to their struggle to keep their land east of Jerusalem, we might somehow save them from the official theft of their property.
We should have known better. Maybe that's why, as the years passed and the expanding Jewish colony of Psgat Zeev – named after the nationalist and Revisionist Zionist leader Zeev Jabotinsky –  moved down the valley below the Arab village of Hizme, I preferred not to return to the building site that surrounded the Palestinian family's home and garden. From the main road, I could still see the track down to the house, but I could no longer see the building. There were too many red roofs and young, new trees and paved roads and Jewish settlers. The story was over.
We had done our best. Journalism is a transitory profession. I had wars to cover – in Afghanistan, Algeria, Bosnia – and the Khatibs were not the only Palestinians to lose their property to Israel's massive colonial project in the West Bank, building homes for Jews and Jews only on Arab land. Besides, other wars – Iraq (again), Yemen, Libya, Syria – turned the spotlight away from the Palestinian tragedy.
more:
https://www.independent.co.uk/voices/israel-palestine-bulldozed-land-family-robert-fisk-return-jerusalem-a8568316.html