Processed meat can lead to cancer, obesity and environmental damage, yet my research showed that 99 per cent of primary school menus still feature it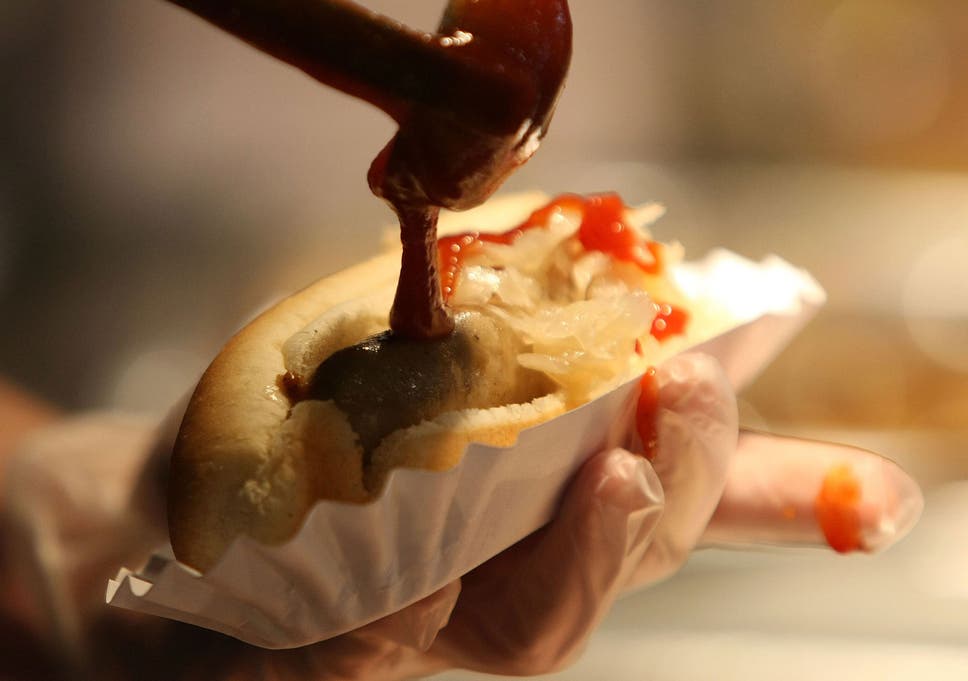 Most of us still remember our school dinners: I was given rubbery sausages and turkey twizzlers. And I'm afraid to report that despite Jamie Oliver's public efforts in the mid-2000s, not a lot has changed. Earlier this year I reviewed every primary school menu across England and Wales, and what I discovered was woefully short of the standard our kids deserve, offering processed red meat on a regular basis.
According to Harvard research released yesterday, women who eat the equivalent of just two or three rashers of bacon a week have a 9 per cent increased risk of breast cancer. This comes after the World Health Organisation (WHO) in 2015 classified processed red meat as a group 1 carcinogen, a cause of cancer in the same category as tobacco and asbestos.
I am a proud parent of a two-year-old daughter, yet there's still only so much I can do at home. Public institutions, particularly schools, need to finally change the food they serve to children in their care.
The daily hot meal that schools provide is often a child's main meal of the day, and in some cases their only one. With this in mind we can understand just how crucially important it is that this meal is healthy and nutritious. Yet in our research, we found that 99 per cent of primary school menus still feature some form of processed red meat we know can lead to cancer. This would be a major scandal if it wasn't quite so expected.
We are working with a number of local councils under our new School Platesprogramme to make primary school menus healthier. Since June, these forward-thinking councils have already together committed to switching about 3.1m meals to meat-free over the next 12 months.
more:
https://www.independent.co.uk/voices/school-dinners-nutrition-processed-meat-sausages-bacon-children-obesity-cancer-environment-a8568276.html