Source: Associated Press
By SUZAN FRASER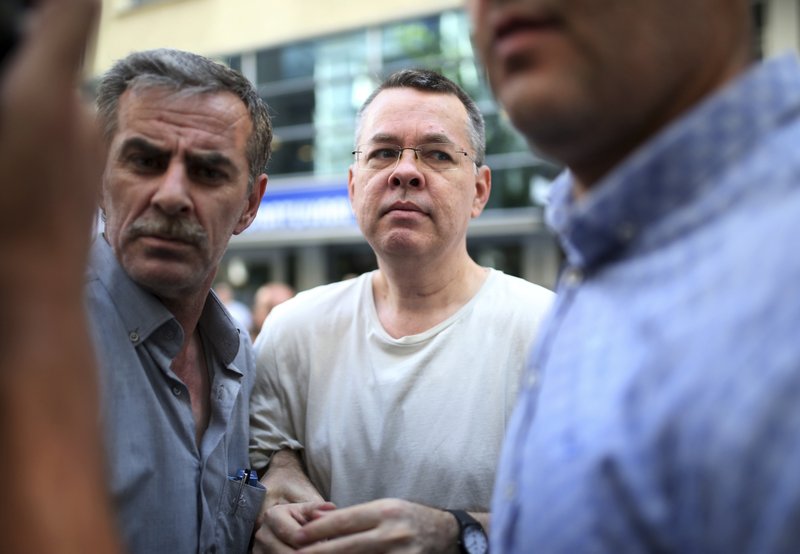 ANKARA, Turkey (AP) — A senior Turkish official accused U.S. President Donald Trump on Thursday of jeopardizing the long-standing ties between Turkey and the United States by allowing sanctions on two Turkish ministers over the detention of an American pastor.
The Turkish government called on the United States to reverse its decision to subject Turkey's interior and justice ministers to financial sanctions.
Ankara also vowed to retaliate for Washington's move, which is aimed at pressuring NATO ally Turkey into releasing Pastor Andrew Brunson. The evangelical pastor originally from North Carolina is on trial in Turkey on espionage and terror-related charges.
The sanctions have inflamed already tense relations between the two countries that are allied in the fight against terrorism in Iraq and Afghanistan but can no longer see eye-to-eye over a series of issues, including Washington's support to Syrian Kurdish militia that Ankara considers to be terrorists.