Source: Associated Press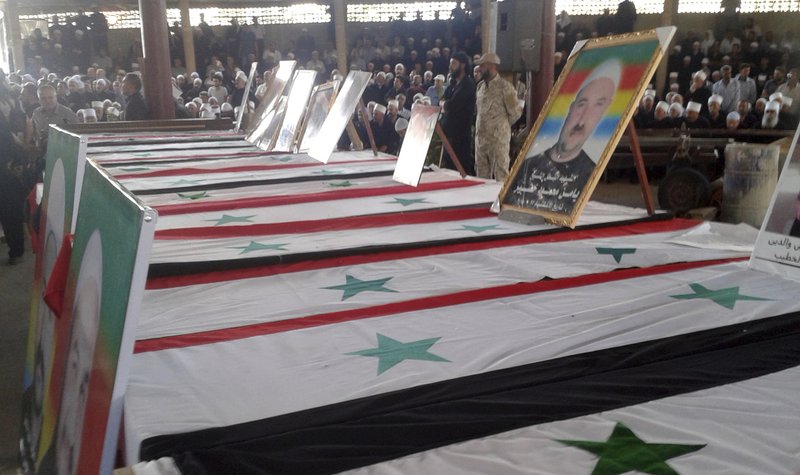 BEIRUT (AP) — Mourners in southern Syria attended mass funerals Thursday for least 216 people killed in coordinated attacks by Islamic State fighters on a usually peaceful city and surrounding countryside. In the worst violence to hit the area since the country's conflict began, the militants also reportedly abducted at least 18 people, activists said.
The simultaneous attacks on the city of Sweida and surrounding villages a day earlier evoked the dark days of Islamic State violence that beleaguered Syria and neighboring Iraq during the group's heyday in 2014 and 2015. The abduction of civilians — activists say at least 14 were women — also were reminiscent of the group's tactic of taking hostages and using women as sex slaves.
A mass funeral was held in the city of Sweida on Thursday where men gathered in a hall to pay their respects to the dead. The devastated city was covered in black and shops were closed during the day to mourn the mass deaths.