Switzerland wants to give Tunisians an incentive to stay home rather than leave for Europe, but instead of building walls it's investing in promoting tourism to the region to create jobs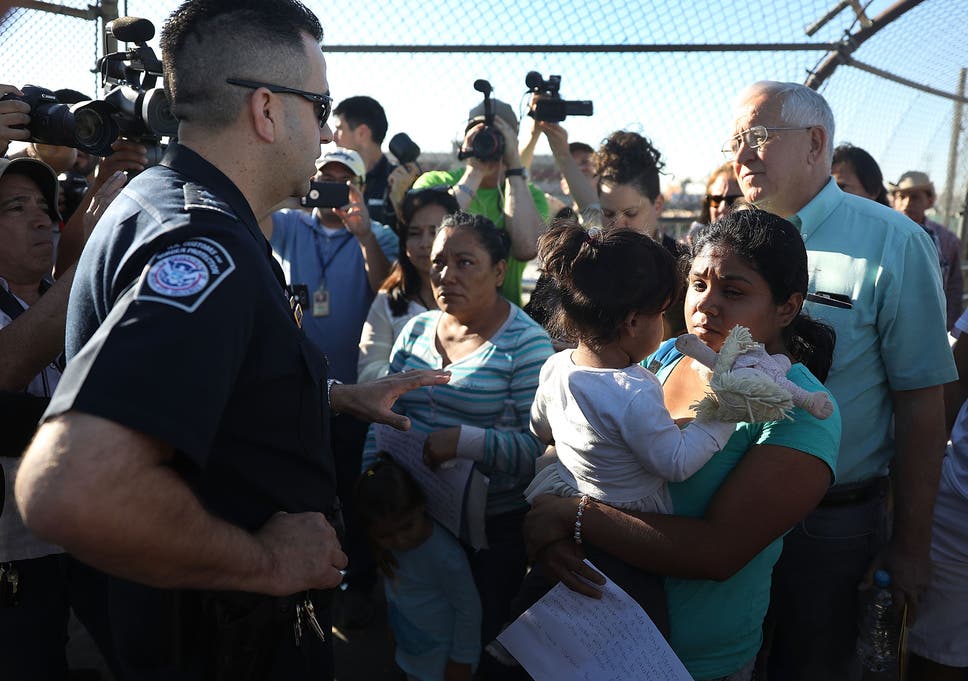 The European Union desperately wants to agree on a plan to curb the influx of migrants, possibly by creating vast holding camps in Africa. Donald Trump's America wants to frighten off migrants from Honduras, Guatemala and El Salvador by locking them up and taking away their children. Neither will work but here's a canny immigration control strategy that might.
Next month, the tourism bureau for Dahar in Tunisia will begin to advertise the country's south eastern region to European travellers. The organisation, described by its Swiss government sponsors as the first such body in Tunisia, will sell the troglodyte dwellings seen in Star Wars and the spectacular mountains in The English Patient to the adventurous and the jaded. It will market the Dahar region, on the edge of the Sahara Desert, as a unique, untapped tourist destination. The region has little name recognition, with British and European tourists mostly heading instead for the nearby island of Djerba, with its picturesque whitewashed buildings and the oldest synagogue in Africa.
The most interesting part is that the Swiss government is spending $4m on the initiative and is frank about its motivation. Through an implementing agency, a tourism strategy was developed for the 100km stretch between Tataouine of Star Wars fame and Matmata, the region's largest troglodyte city, where Luke Skywalker's home is supposed to exist. The Dahar tourism bureau was formed and dozens of small hotels and B&Bs were helped to improve the facilities they offer and their staff was trained in how to cater to European tastes. Troglodyte structures were fixed up and a marketing budget provided to advertise the region.
"It's meant to contain illegal immigration," Olivier Bovet of the Swiss Embassy in Tunis, tells me. "We are interested in creating employment so that Tunisians can envisage a future in this country."
Clearly Switzerland wants to give Tunisians an incentive to stay home rather than leave for Europe. After the Arab Spring, several thousand Tunisians reportedly turned up in Switzerland, which led Swiss policy planners to hastily create a North Africa Programme and rejig the list of countries to which they gave development aid. And it's not just Tunisian migration they're hoping to curb – Tunisia is a key transit country for migrants from across sub-Saharan Africa.
Traditionally, the Swiss supported countries that were rather like them – small, landlocked and mountainous – which is why Nepal, Rwanda and Bolivia for instance received aid. But after the 2011 Arab uprisings, Tunisia and Egypt were added on. In 2014, the Swiss government decided it could best support Tunisia by helping it help itself and the idea of "building a destination" in the geographically unique Dahar area was born.
The Swiss project in Tunisia is exactly the sort of template we need at a time "no entry" signs are going up across much of the rich world, wih both asylum-seeers and economic migrants increasingly unwelcome.
Countries that want to discourage immigration need to do more than dehumanise migrants. When Trump says migrants will "infest" the United States, it may play well to his base but such statements are of little practical use. So too the threat by Italy's far-right interior minister Matteo Salvini to "purify" his country through mass deportations.
It is not enough for countries and regional blocs to do short-term desperate deals to prevent migrants from setting foot on their soil. Europe's 2015 agreement with Turkey temporarily helped because it stemmed the flow of harried Syrians, but migrants are now using another route, across the Mediterranean rather than the Agean.
Walls similarly will not keep out the uninvited. The US could better use the $25bn Trump wants to spend on a "big beautiful wall" on America's southern border by investing in the Mexican economy and in governance, security and rule-of-law mechanisms deeper in Central America
more: https://www.independent.co.uk/voices/switzerland-tunisia-tourism-immigration-laws-local-economy-a8412236.html