Source: The Guardian
Many see church as lacking compassion, archbishop says, as pope remains silent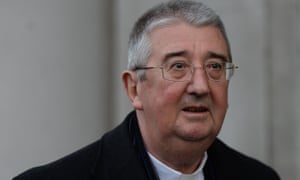 Two Irish archbishops have acknowledged the dramatic reversal of the Catholic church's domination of Irish society after the results of the referendum on abortion.
Eamon Martin, the archbishop of Armagh and primate of all Ireland, said Irish culture had changed and that people had drifted away from the church.
Diarmuid Martin, the archbishop of Dublin, told a congregation that the results would be seen as a sign of the marginal role of the church in today's society.
Meanwhile, Pope Francis remained silent on the referendum in his Sunday morning address in St Peter's Square in Rome. The papal Twitter feed also failed to publish any reaction to the result, and his spokesperson did not respond to a request for comment from the Guardian.