International pressure won't soften Hungarian hearts. The only thing that can is evidence that aging countries need foreigners.
by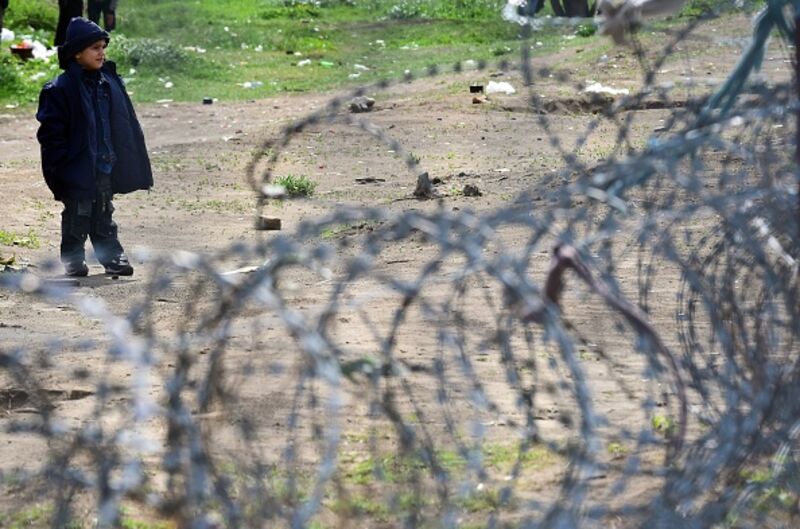 To win parliamentary elections last weekend, Hungary's ruling party, Fidesz, ran a single-issue campaign against immigrants. That may seem strange in a country with one of the lowest shares of foreign-born population in the developed world and a fertility rate below even the abysmal European average. But it wasn't a response to demographic facts; it was a cultural crusade that has made Hungary the least refugee-friendly country in Europe.
Hungary isn't really an anti-immigrant country. In 2016, the latest year for which official data are available, 23,803 foreigners moved there, and the numbers have been stable since before Prime Minister Viktor Orban came to power in 2010. Fewer than half of the migrants were European Union citizens.
That's not a large number by rich-country standards, but it's not a small one, either; Portugal — like Hungary, a country of 10 million people — took in only 15,100 foreign nationals that year. Besides, the Orban government ran, until March, 2017, a much-criticized residency bond program targeted largely at Asians. For a 300,000-euro ($370,000) investment in Hungarian government bonds, permanent residency could be obtained, and 20,000 people signed up between 2013 and 2017, helping enrich a group of politically connected individuals who ran officially appointed intermediary firms.
Orban's Hungary, however, is fiercely against a certain kind of immigrant.
"We've been living next to Islam and with Islam for 500 years and we know it's not going to integrate," government spokesman Zoltan Kovacs told me in an interview this week. "We treat it as a civilizational problem."
According to Kovacs, Muslim immigrants create "parallel societies" in the European countries that receive them, and Hungarians want none of that. Indeed — though it may be the result of relentless government propaganda — according to a 2016 Pew Research study, 72 percent of Hungarians have a negative view of Muslims in their country, compared with the EU average of 43 percent.
According to Gabor Gyulai, refugee program director at the Hungarian Helsinki Committee, the only group in Hungary that provides free legal assistance to refugees, Fidesz was energized when people from war-torn Middle Eastern countries started pouring across the Serbian border in 2015 on their way to Germany and Scandinavia. "They'd just been re-elected in 2014, but their popularity was going down because of corruption and other scandals," Gyulai said. "So they found this topic, and they've been abusing it ever since."
Gyulai said that government propagandists even coined a negatively connotated word — migráns — to avoid using more neutral, perhaps even sympathy-inducing words like "immigrant" or "refugee." Hungary, after all, had itself produced hundreds of thousands of refugees during the Communist era.
Keeping xenophobia levels high can be a problem in itself. It rubs off, for example, on the local Roma population, which the Orban government is working to integrate. Roma are among the biggest beneficiaries of Hungary's public works program that has given work to more than 160,000 long-term unemployed. The Pew study, meanwhile, shows that 64 percent of Hungarians have a negative view of Roma.
But perhaps the biggest problem with the Orban government's relentless focus on Muslim immigration is the pain it inflicts on asylum seekers. According to Gyulai, the government has completely dismantled the country's asylum system.
Since the refugee crisis began, Hungary has erected a fence on its border with Serbia. Its preferred method of dealing with people who somehow get through is to "escort" them to the other side of the fence from wherever within Hungary the undocumented immigrant has been caught.
This is not a formal expulsion process that leaves a paper trail: You're found without a visa, driven to the fence, pushed into Serbia and that's that. The term the Helsinki Committee uses for this extrajudicial procedure is "pushback"; according to Hungarian police data, 9,136 people were "escorted" to the other side of the fence last year.
Trying to get into Hungary to apply for asylum is increasingly useless. Thousands of people stranded in Serbia would attempt it, but the Hungarian authorities are setting arbitrary daily quotas for asylum seekers allowed to cross to the Hungarian side of the fence. According to Gyulai, the initial quota was 50. Now it's down to one person. "If a family of five is let in, no one else can come in all week," Gyulai says.
more:
https://www.bloomberg.com/view/articles/2018-04-13/hungary-is-winning-its-war-on-muslim-immigrants