How do Muslims 'get on' after prison? There is a grittiness to moral life seen in youth and crime. No one interviewed by Ryan Williams justified their crimes, but they did locate poor decisions within wider efforts to lead a good life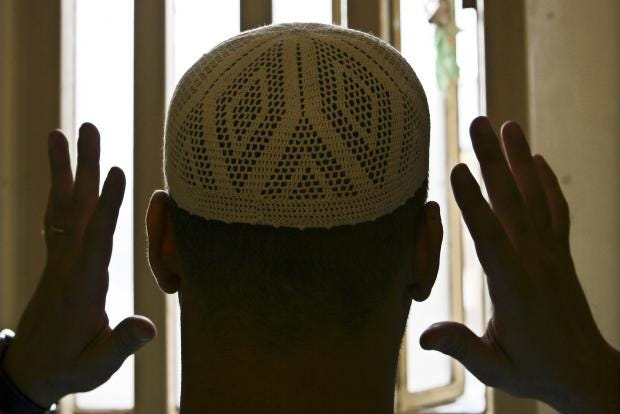 "The kitchen knife was so big it was poking out of my [Nike] Just Do It bag." At age 12, Amadi was spotted by police, stopped and searched, and pulled into a police van. "I don't know what I was thinking. Walking around Central London with it… I had mates saying, 'Throw it in the bin!' Why I didn't throw it in the bin, God knows."
Amadi made a bad choice. It's easy to see that. He was, in his own words, "just young, dumb and stupid". We were all young, dumb and stupid once, but really, who carries around a kitchen knife?
"You will get five years for a knife", Amadi was told, surrounded by 10 officers in the police van on New Year's Eve. "They were terrorising me. 'You're going to jail. Then you're getting deported'." His parents had emigrated from Africa to seek refuge, but he was born in London: a British national. "To where? Charing Cross?" he retorted pluckily, "That was a bad idea, I shouldn't have said that… that's what got them pissed off."
It was his first arrest. Amadi was part of my study on Muslims in the Criminal Justice System. The study developed after I spent over 100 days in English high security prisons conducting fieldwork where 28 per cent of prisoners identified as Muslim.
But I was curious: how do Muslims "get on" after prison? What I found didn't fit into the headlines of radicalisation or Islamophobia. I learned instead about the messiness of human experience and the perplexities of moral life.
more:
https://www.independent.co.uk/news/long_reads/muslim-prisoners-crime-islam-faith-moral-life-a8318306.html