The truth is, you just can't tell who your real friends are these days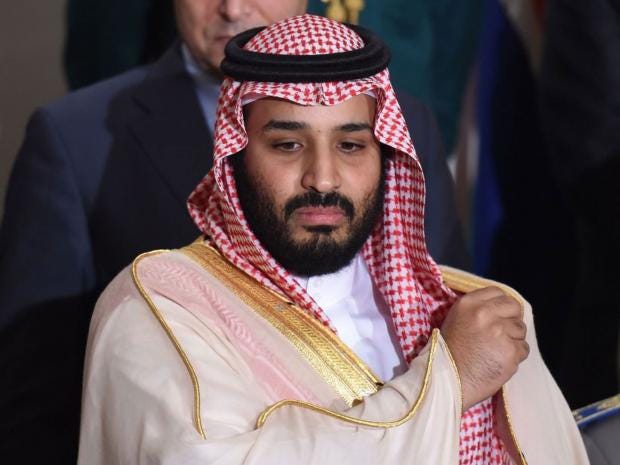 Thank heavens Theresa May is giving a warm welcome today to the illustrious Crown Prince of Saudi Arabia, His Royal Majesty Mohammad bin Salman. For it is meet and right that she should do so. His Royal Highness is a courageous Arab reformer, keen to drag his wealthy nation into the 21st century in a raft of promises – women's rights, massive economic restructuring, moderate Islam, further intelligence gathering on behalf of the West and an even more vital alliance in the "War on Terror".
Thank God, however, that Theresa May – in her infinite wisdom – is not going to waste her time greeting a head-chopping and aggressive Arab Crown Prince whose outrageous war in Yemen is costing thousands of lives and tainting the United Kingdom with his shame by purchasing millions of dollars in weapons from May to use against the people of Yemen, who is trying to destroy his wealthy Arab brothers in Qatar and doing his best to persuade the US, Britain and sundry other Westerners to join the Saudi war against the Shias of the Middle East.
READ MORE HERE:   http://www.independent.co.uk/voices/mohammad-bin-salman-uk-visit-saudi-arabia-crown-prince-history-relationships-middle-east-leaders-a8243686.html