Source: The Guardian
Agence France-Presse in Stockholm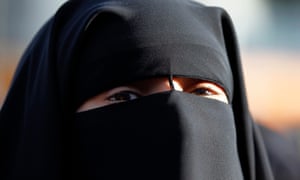 The Danish government has proposed a ban on Islamic full-face coverings in public spaces. "It is incompatible with the values in Danish society and disrespectful to the community to keep one's face hidden when meeting each other in public spaces," said the justice minister, Søren Pape Poulsen.
He added: "With a ban on covering the face we are drawing a line in the sand and underlining that in Denmark we show each other trust and respect by meeting face to face."
The proposal will be assessed by non-governmental human rights organisations and possibly rewritten to take their remarks into consideration.