Debts will have to be paid for the casualties of this war, and some soldiers are becoming rather too over-confident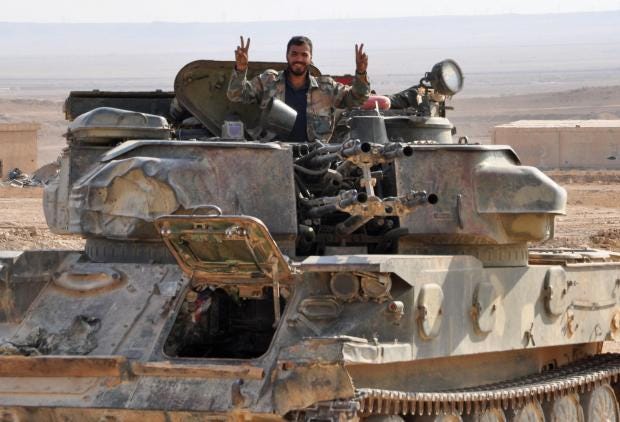 It's easy to think the war is over. Until mortars from Ghouta swish over Damascus and explode in the old Christian area of Bab el-Touma with its grocery shops and restaurants. Six dead. Or when an army officer comes and says quite casually to you: "Remember Captain Walid? He was martyred four days ago." I've always felt uneasy about the word "martyred" – about any soldier, or civilian, anywhere.
But that's the way the man referred to Captain Walid Jabbour Khalil. He was a combat correspondent with the Syrian army. He carried a notebook, not a rifle, and he had a dangerous job.
I knew him, though not well. Last year, he was covering the war on the mountains of Qalamun high above Lebanon, a short, cheerful, moustachioed man who, I thought, was happier as an official military reporter than an infantryman. He had been recording how the bodies of Jabhat al-Nusra fighters lay on the edge of an escarpment just captured by the army and its Hezbollah allies.
READ MORE HERE:   http://www.independent.co.uk/voices/syria-civil-war-deaths-danger-risk-assad-regime-rebels-russia-eastern-ghouta-damascus-aleppo-hama-a8188936.html