Source: Huffington Post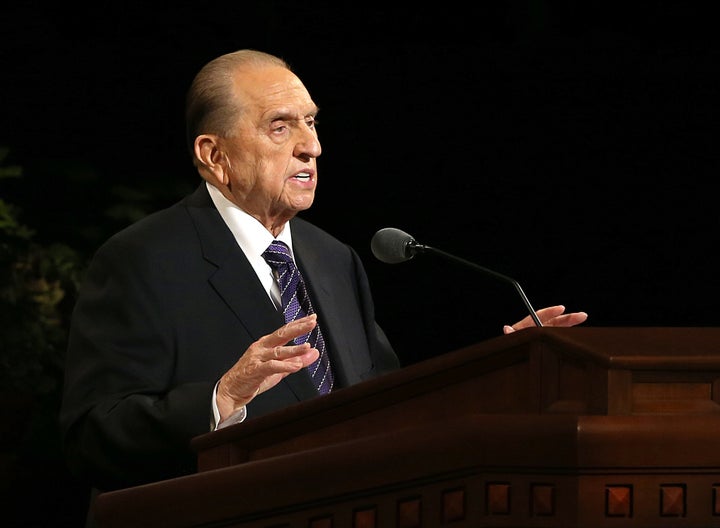 More than 160,000 people have signed a petition urging The New York Times to rewrite its obituary for Mormon leader Thomas Monson, who died last week.
Monson, who was 90, had served as the 16th president of the Church of Jesus Christ of Latter-day Saints since 2008. As president, he was considered by Mormons to be a prophet who received divine revelations.
"Facing vociferous demands to recognize same-sex marriage, and weathering demonstrations at church headquarters by Mormon women pleading for the right to be ordained as priests, Mr. Monson did not bend," the obit reads. "Teachings holding homosexuality to be immoral, bans on sexual intercourse outside male-female marriages, and an all-male priesthood would remain unaltered."