Source: BBC News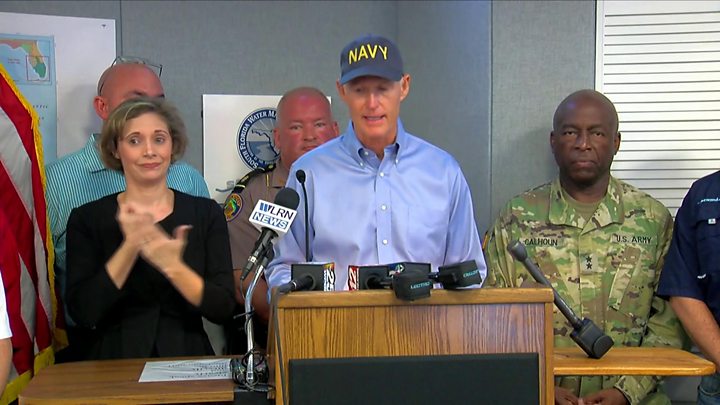 Hurricane Irma will "devastate" either Florida or neighbouring states, the head of the US federal emergency agency has said.
Brock Long said parts of Florida would be without power for days. Half a million people in the state have been ordered to leave their homes.
Hurricane Irma has left a trail of destruction in the Caribbean, affecting an estimated 1.2m people.
At least 20 people are known to have died so far.
It has been downgraded to a category four storm, but officials warn that it remains "extremely dangerous".