Source: The Guardian
BY Kate Connolly in Berlin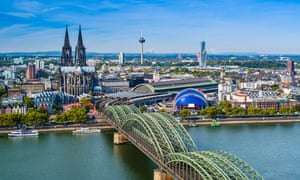 A row has broken out among organisations representing Muslims in Germany over a peace march to protest against terrorism due to take place at the weekend.
Nicht Mit Uns – or Not With Us – has been organised by Muslim activists in Cologne to make a stand against acts of terror and violence carried out in the name of Islam.
But a the country's biggest Islamic organisation has said it would not take part in the demonstration which it said amounted to an "assignment of guilt" which was in danger of splitting German society.
The organisers of the protest have called Saturday's event a 'Ramadan March of Peace', which they say thousands are expected to attend.