Source: BBC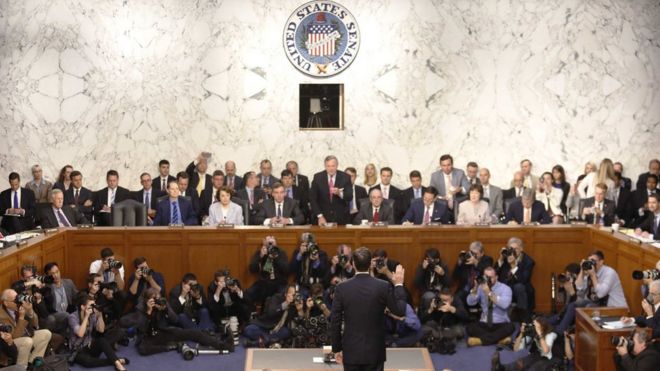 James Comey may not have added much new detail in testimony on Thursday about his one-to-one meetings with Donald Trump but he did add something: he set the scene, and law professors say that could be a missing piece in an obstruction of justice case against the president.
Mr Comey, the former director of the FBI, gave three hours of evidence in front of the Senate Intelligence Committee, describing personally for the first time the series of exchanges with the president that led to his sacking last month.
In one of those exchanges, the president said he "hoped" Mr Comey could "find his way" to dropping an investigation into then-national security adviser, Michael Flynn, a Trump ally who was under scrutiny over his ties to Russia.
We knew that already – Mr Comey leaked details of the meetings several weeks ago – and Committee Republicans sought on Thursday to paint it as an innocent exchange: "I hope" was not an instruction, they said. So what's changed?
Mr Comey's oral testimony gave crucial – and legally significant – insight into how he interpreted the president's words, said Alex Whiting, a Harvard Law professor and former federal prosecutor.