Source: https://www.thecourier.co.uk/fp/news/local/dundee/441916/will-stand-ahmadiyya-community-condemn-manchester-london-attacks/ | by Jamie Milligan
---
'We will stand with you' – Ahmadiyya community condemn Manchester and London attacks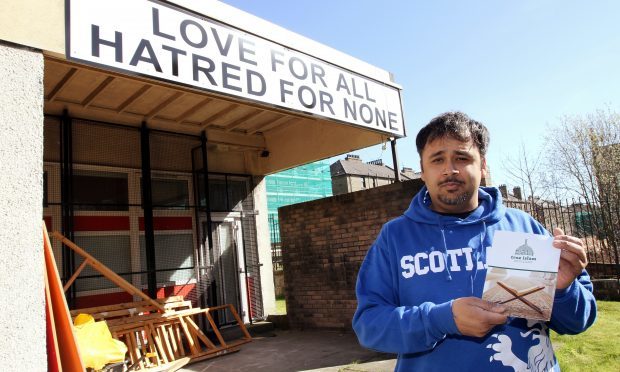 Dundee's Ahmadiyya community say they will stand shoulder to shoulder with everyone in the UK to defeat extremism.
The group, who operate a church on Dundee's Dens Road, "unequivocally" condemned the barbaric attacks which left dozens dead in Manchester and London.
Dundee Ahmadiyya president Shoaib Khan described the attacks as "vile criminal acts".
Shoaib said: "The Ahmadiyya Muslim Community unequivocally condemns in the strongest possible terms Saturday's terrorist attack in London. All acts of terrorism and extremism are vile criminal acts that are completely unjustifiable.
"We express our deepest sympathy and condolences to the families of the victims and pray for a full and speedy recovery of those injured. We also commend the excellent work of emergency services, who responded in a matter of minutes. We are proud of them.
"This latest attack follows the… read more at source.
Categories: Ahmadi Muslim Women (Lajna Imaillah), Ahmadis, Ahmadiyyat: True Islam, Europe, Europe and Australia, European Union, Islam in peace time, Islam: A Religion of Peace, islam: A Religion of Peace, Islamism, Majlis Khuddamul Ahmadiyya, Muslim Television Ahmadiyya, Muslims for Peace, Peace, Peace, Peace and Love, Peace Conference, The Muslim Times, UK