Source: The Guardian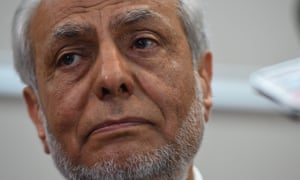 Australia's grand mufti has won a defamation case over News Corp articles depicting him as an "unwise" monkey and asserting he had failed to condemn the 2015 terrorist attacks in Paris. News Corp consented to the judgment as part of a confidential settlement.
Sydney's Daily Telegraph newspaper published two stories highly critical of the response of the grand mufti, Dr Ibrahim Abu Mohamed, to the co-ordinated terrorist attacks that killed 130 people in November 2015.
One depicted him as three "unwise" monkeys, covering his ears, eyes and mouth, next to the words "Sees no problems, hears no concerns, speaks no English".
The second article was headlined: "Even Hamas condemn the Paris attacks so why won't Australia's Grand Mufti Ibrahim Abu Mohammed?".