Source: DAILY SABAH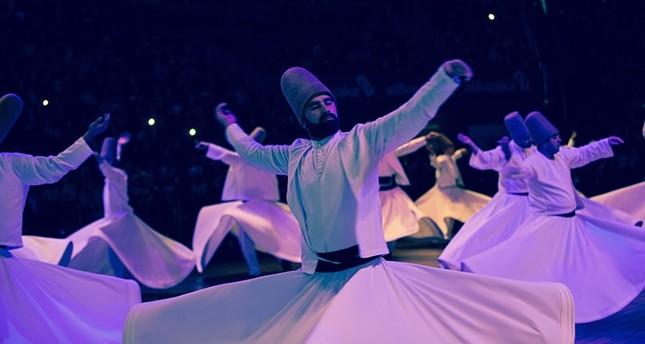 Her interest in Mawlana Jalaluddin Rumi, a Persian Sufi mystic who settled in Turkey, brings international pop star Madonna to the mystic's adopted home, a Turkish newspaper reported Thursday. According to Takvim, the singer, known for her commitment to Kabbalah, a mystic order of Judaism, will pay a visit to his tomb in Konya, a central Turkish city, in May.
The singer, who expressed interest in Rumi's teachings in the past and recorded an English translation of one of his poems, will be accompanied by her friend, Turkish fashion photographer Mert Alaş. The newspaper reported that Madonna was also expected to attend a series of events in Konya where Rumi's tomb and home are located, which will be held to mark the 789th anniversary of his arrival to the Anatolian city after fleeing a Mongol invasion of Central Asia.
Madonna will stay in Konya for two days before leaving for Bodrum, a popular vacation resort in southwestern Turkey, and she will reportedly travel along the pristine Aegean shores by yacht.
The 58-year-old singer last visited Turkey in 2012 where she performed in a concert in Istanbul.
Rumi's simple prose infused with a theme of love for every living creature attracted many to his teachings and centuries after his death, he still has an international following for his works that have been translated into numerous languages. His Green Tomb, a landmark associated with Konya since the 13th century, is popular among tourists and locals. Every year, two separate weeklong events are held in Konya both to mark his death and his arrival in Konya.
more:   https://www.dailysabah.com/turkey/2017/03/02/madonna-set-to-visit-konya-adopted-home-of-sufi-mystic