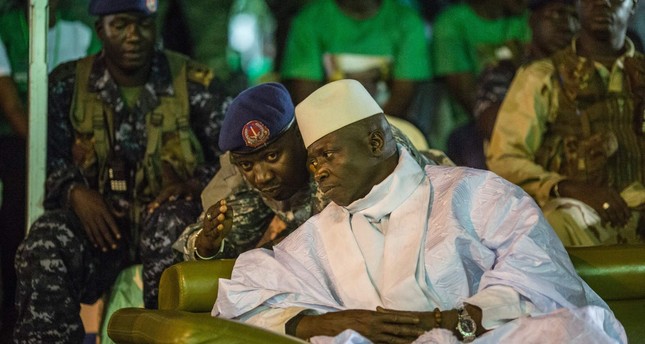 Gambian President Yahya Jammeh listening to one of his aides in Banjul, during the closing rally of the electoral campaign. (AFP Photo)
The head of a West African regional bloc says leaders will send troops into Gambia if its longtime president who lost elections does not step down next month.
Marcel de Souza tells reporters that the Economic Community of West African States has chosen Senegal to lead any military intervention if longtime ruler Yahya Jammeh does not hand over power on Jan. 19 when his mandate expires.
more: