Chitralekha Massey, the new Pacific representative of the office says politicians must show courage and close Australian-run detention centres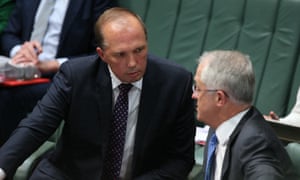 Australia must show "political courage" and end the indefinite detention of asylum seekers held on Nauru, the new Pacific representative of the United Nation human rights office of the high commissioner has said.
In an interview with Guardian Australia Chitralekha Massey, spoke at length about Australia's offshore detention policies.
She said Australia's detention of asylum seekers on Nauru "is unsustainable, it's a violation and it's unnecessary". The continuing reports of abuse, self-harm and sexual assault had created an alarming environment at the centre that Massey said needed be resolved.
The Guardian's publication of the Nauru files has put the treatment and conditions of asylum seekers held on the Pacific island back into the spotlight.
Massey said that the asylum seekers held on Nauru had to be given the opportunity to resettle in Australia or another country if they had been found to be refugees.
United Nations general assembly and a key migration summit hosted by the United States president, Barack Obama, will be held next week. The Australian prime minister, Malcolm Turnbull, and the immigration minister, Peter Dutton, will be both be in attendance.
Massey encouraged the Australian government to bring an end to the detention of men, woman and children on Nauru, where hundreds of asylum seekers languished in "not only prolonged, but indefinite" detention.
Massey's team completed an inspection of the Nauru centre in August 2016. She said the situation in the past two years had been "aggravated even further", based on the observations of her office's latest visit.
READ MORE HERE:   https://www.theguardian.com/australia-news/2016/sep/17/un-human-rights-office-calls-on-australia-to-end-offshore-detention?CMP=share_btn_tw