A. KURNIAWAN ULUNG
THE JAKARTA POSTJakarta / Wed, September 8, 2021 / 11:00 am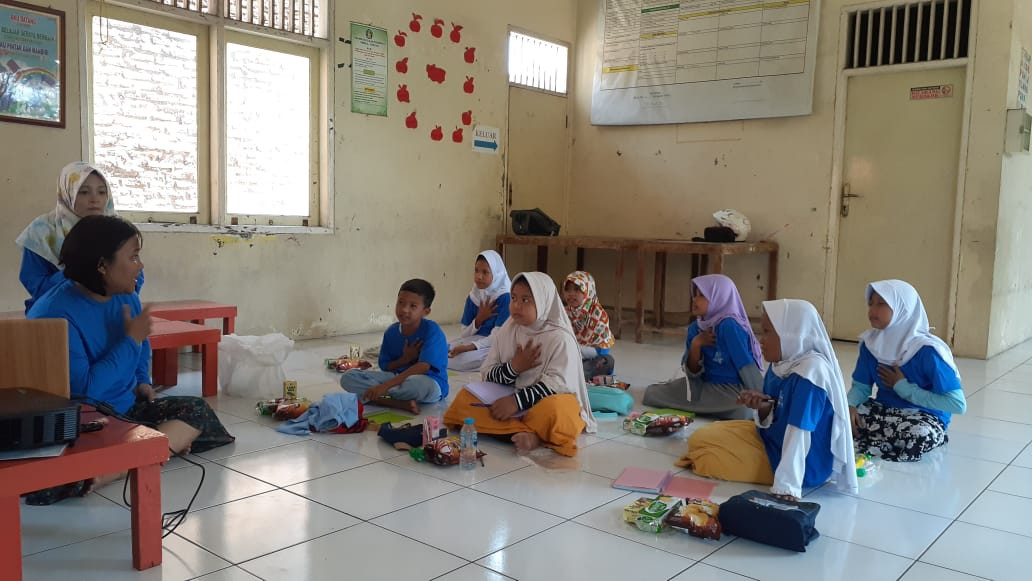 In harmony: Inspiration House not only gives free math and English courses for children, but also teaches them to respect each other regardless of faith and race. Courtesy of Cici Situmorang. (JP/Courtesy of Cici Situmorang)
Inspiration House, which turns six this year, is a Cirebon-based community that gives street children free math and English courses through entertaining and interactive activities relating to the teachings of state ideology Pancasila, in order to foster their nationalism and acceptance of different ethnicities and religions.
"We named our community Inspiration House because we want to inspire others. We believe that all Indonesian children can realize their dreams and inspire others even if they come from low-income families," she said.
Looking through history
Cici established the house with the underlying belief that children need to interact with people of different faiths, races and ethnicities to understand the true value of diversity.
One of the house's programs, Harmony Kids Trip, takes place once every three months and brings children to visit five different houses of worship and historic sites, such as Kraton Kasepuhan and Kraton Kanoman where the Javanese sultans of yesteryear resided.
Cici ensures that the children will be able to chat with religious elders, who act as guides in explaining the culture and history of each place.
For Cici, children must study and understand Indonesian history, showing how far back the country's intra-cultural beliefs have existed in harmony.
A blend of Sundanese, Javanese, Islamic and Chinese cultures in the architecture and interior of Kraton Kasepuhan, for example, reflects how harmoniously people from different cultures lived during the time of Sultan Syarif Hidayatullah (Sunan Gunung Jati), who ruled in the 15th century. The sultan's relics also showed that he embraced and celebrated diversity. Among them are Chinese ceramics that depict the story of Jesus' journey.
"After the trip, we assign the children to share what they have learned with their friends and hopefully inspire more to join," Cici said.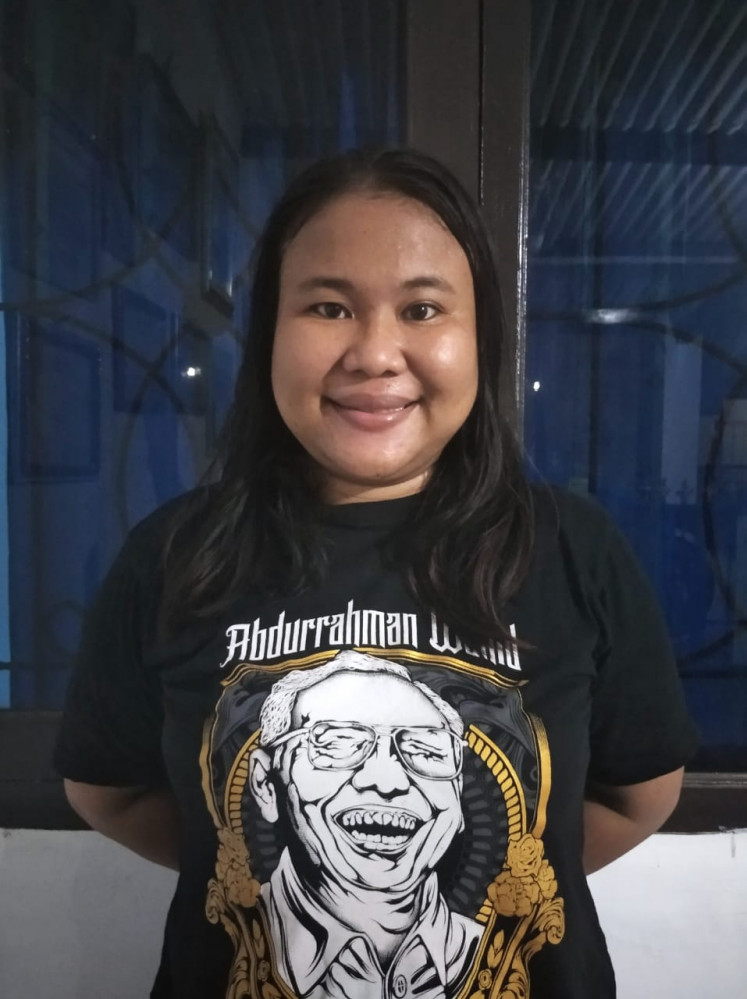 Inspiring: Inspiration House founder Cici Situmorang, 33, hopes to help children from Cirebon, West Java, embrace the multicultural values of Pancasila, Indonesia's foundational philosophy. Courtesy of Cici Situmorang. (JP/Courtesy of Cici Situmorang)
Cici has also created a unique storytelling program about Abdurrahman "Gus Dur" Wahid, Indonesia's fourth president who is considered a leader who promoted pluralism.
Her other program is Cilik-Cilik Juru Bicara Pancasila (roughly Small but Representative of Pancasila). In the program, Cici creates games that help children understand the five principles of Pancasila in a way that is simple to understand.
In Cilik-Cilik Juru Bicara Pancasila, the children are not forced to memorize the principles as they would do in school. Instead, the discussion revolves around how to implement those values in their daily lives.
The children of Inspiration House mostly come from a Muslim background. Cici arranges that they often interact with volunteer teachers whose backgrounds are different.
"I want children to be aware that they all are brothers and sisters because we are 'Indonesia'," she said.
A promise kept
Inspiration House currently has around 200 students in two learning centers in Cirebon in West Java with 17 voluntary teachers who are undergraduate students from various universities around the region, such as Cirebon Muhammadiyah University and Syekh Nurjati Institute of Islamic Studies (IAIN).
The idea to set up the house came to Cici when her mother was severely sick and almost died. Cici promised God that if He saved her mother, she would provide free education for children from poor and marginalized communities.
After her mother recovered, in 2015 she began to provide free English and mathematic courses for street children at kindergarten and elementary school level while completing her undergraduate education in Cirebon.
Cici turned her education platform to focus on Pancasila when the country began to face yet another rise of religious intolerance after former Jakarta governor Basuki "Ahok" Tjahaja Purnama was found guilty of blasphemy for his use of a quotation from the Quran in 2017.
Cici, a Christian of Batak heritage, said she had encountered religious discrimination from different individuals on campus. In its early days, even Inspiration House faced accusations of trying to convert (non-Christian) children to Christianity.
As such accusations quickly spread around Cici's campus, she said she began to be shunned by her friends, including those who had previously volunteered as teachers for the house. One by one, they quit.
Many of the teachers who left were non-Christians. They were aware that there was no "Christianization" process behind Cici's free courses, yet the slander they received in their personal lives was too much – with some being forced by some peers to sign a paper voicing their withdrawal from the teaching sessions.
"I felt depressed because my friends left me," Cici said.
She decided to keep going for the sake of the students, with only three volunteer teachers left.
"Why were the good things I did to society linked to [religious issues] and [Ahok's blasphemy case]?" she questioned.
Inspiration House previously had three learning centers, but one was later closed in 2017 because street children no longer visited it after the religious sentiment spread.
"There were individuals who approached parents and told them to forbid their children from joining our courses," she recalled.
Cici said that she was shocked when one of the street children told her that his mother forbade him to make friends with children of different faiths.
"I don't want other people to feel what I have felt in the past. I don't want more people to be discriminated against just because they come from different faiths, races and cultures," she said.
Motivational boost
Housewife Siti Rohani, 45, said that she was "at a loss for words" to express her gratefulness for what Inspiration House has done for her daughter, 10-year-old Nacita Cirliyani who is in the fifth grade.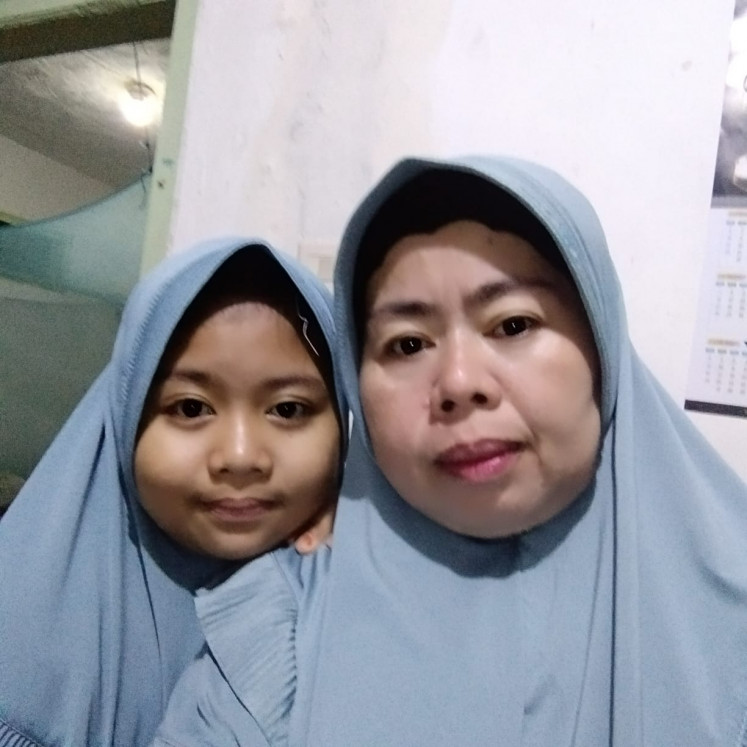 Satisfied: Siti Rohani (right) believes that Inspiration House has helped her daughter learn better. Courtesy of Siti Rohani. (JP/Courtesy of Siti Rohani)
"After joining free courses at Inspiration House, [Nacita] became more disciplined and received better grades at school," she said.
Siti said that Cici liked to give children presents, such as stationery, to boost their enthusiasm for studying. She has also taken them on entertaining activities, including watching films in the cinema.
"She is very kind," Siti said of Cici.
source http://www.thejakartapost.com