Source: reviewofreligions.org | Yusra Dahri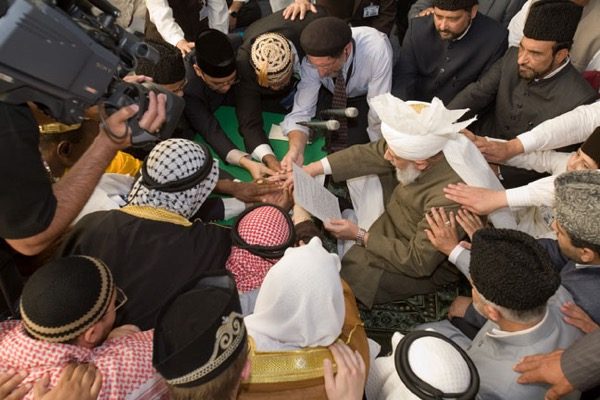 To many of us, especially those living in non-Muslim countries, this provides us with a sense of community that the West has otherwise done away with in pursuit of individualism. Ironically, the pressure of conformity and culture of profit-profit-profit suggests not much value for human life, let alone the individual.
In reality, the focus on the 'individual' has created an epidemic of loneliness, even clearer within this pandemic. In the West, it has become a weakness to ask for help. Unless you can become fully detached from your parents at age 18, you are not truly an adult. I can't help but think that all this really means is that by the time you're at age 80, your children are fully detached from you.
At Jama'at functions and gatherings, such as the Ijtema and Jalsa, the atmosphere that imbues the air is extraordinary. The only way I can think of describing it is that we all acknowledge that we are imperfect beings, yet despite this, we all have the opportunity to improve. Ahmadis arrive with the spirit to help, learn, and serve each other. There is not just respect between the elderly and the young, there is genuine compassion. In the most humble of actions, such as litter-picking or cleaning the toilets, there is dignity. Dignity and humility can co-exist. Arrogance cannot with either, because ironically, it is arrogance that degrades an individual. Let us pray that we know the difference.
I believe that belonging to a community roots out arrogance and conceit… continue reading at reviewofreligions.org