After signing Trump's 'normalisation' deal, there will certainly be much for the future Serbian and Kosovo ambassadors to Jerusalem to discuss, writes Robert Fisk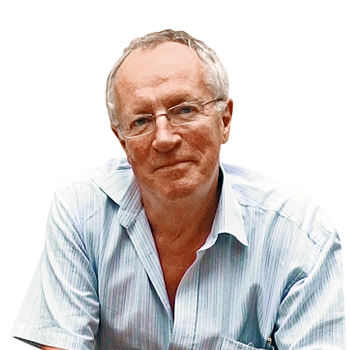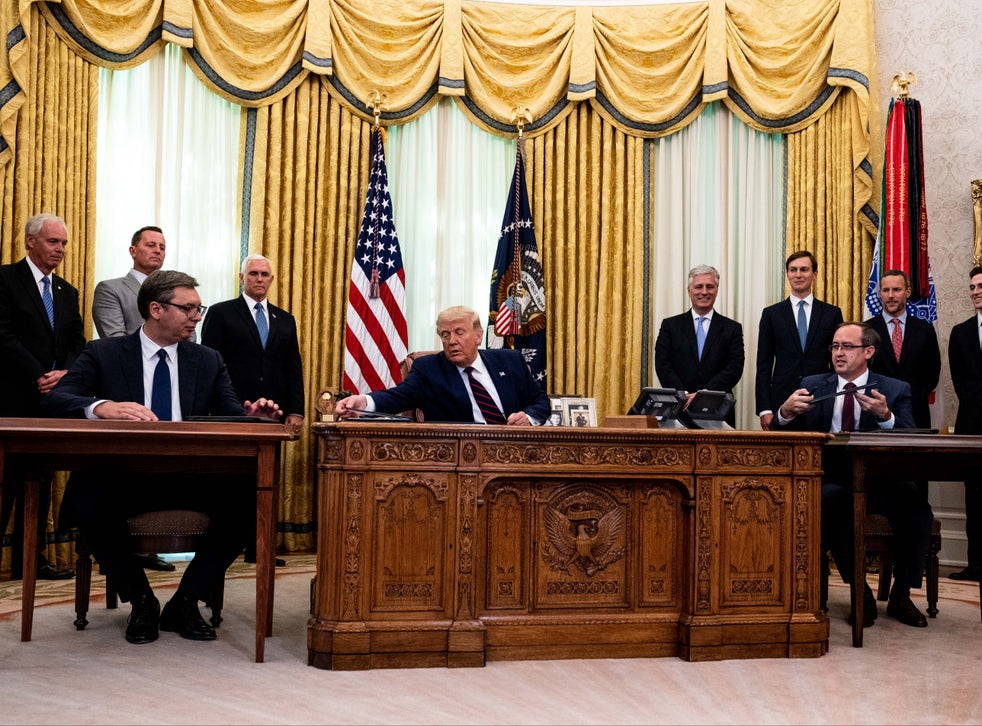 As Trump announced that the lads from Belgrade would be moving their ambassador to the city which the US claims is Israel's unified capital, the former public relations man for dictator Slobodan Milosevic looked at the documents in front of him with puzzlement – and then began flicking over the pages. When Serbia was murdering the Muslims of Bosnia almost three decades ago, you didn't see this kind of hesitation among Belgrade's top men.
Milosevic was a war criminal, of course, but Vucic? Never – although during the Bosnian war he did graphically suggest that "for every Serb killed, we will kill 100 Muslims". He also accompanied one of Serbia's most frightening militia bosses on a secret jaunt to Saddam Hussein in Baghdad. And spoke of the Srebrenica massacre of 8,000 Muslim men – in answer to a question of mine – as a "situation". But the moment he talked post-war about human rights and how Serbia wished to join the EU, he became the delight of Brussels. Why, the new Serbian president – Vucic, no less – even enlisted the help of Tony Blair (once the bomber of Belgrade) to advise on Serbia's future policies.