It is time to prove it is serious about phasing out use of fossil fuels worldwide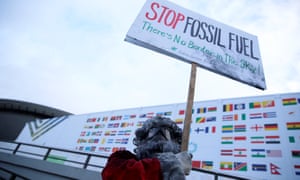 The United Kingdom is a critically important actor in the global fight against climate change.
As a permanent member of the UN Security Council, and a member of the G20 group of leading industrialised economies, it is well placed to further a progressive climate agenda and influence other states to fully implement commitments made under the Paris agreement.
Decarbonisation is a vital part of this agenda. The UK has made important progress in this regard; in April 2017, it enjoyed its first full day without any coal-fired electricity since the 1880s, which was a striking achievement for a country that had been at the vanguard of the Industrial Revolution.
As the prime minister, Theresa May, said last year: "We can be proud of our success in facing up to the reality of climate change, but we are not complacent about the action needed to sustain that success in the future."