Source: CNN
Rome, Italy (CNN)
Pope Francis has accepted the resignation of Cardinal Theodore McCarrick, who once led the Archdiocese of Washington and was a force in American politics, after a decades-old allegation of sexual abuse of a teenage altar boy forced the Vatican to remove him from public ministry.
The Vatican said Saturday that Pope Francis accepted McCarrick's resignation from the College of Cardinals onFriday evening and ordered him to "a life of prayer and penance until the accusations made against him are examined in a regular canonical trial."
The Pope also ordered McCarrick's suspension from public ministry and instructed him to "remain in a house yet to be indicated to him" until the trial.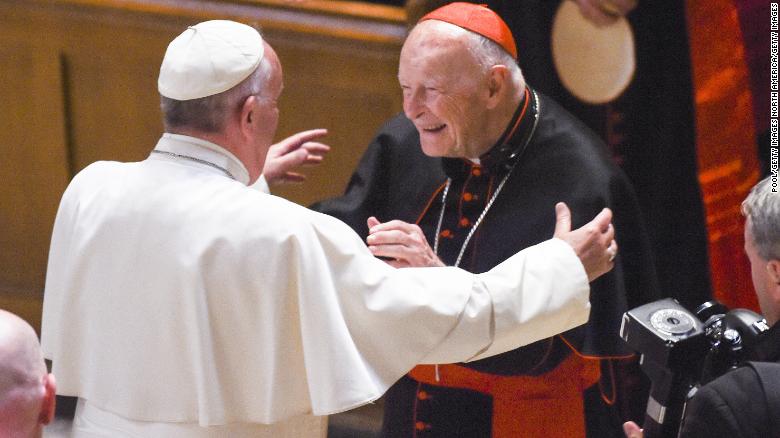 McCarrick could not be immediately reached Saturday. The Archdiocese of Washington's spokeswoman declined to comment.
McCarrick, 88, was informed several months ago that the Archdiocese of New York, where he was ordained in 1958, was investigating an allegation of abuse from a teenager "from almost fifty years ago," McCarrick said in June, when the Pope ordered him to cease his priestly ministry in public.