Source: The Guardian
Papal declaration that artificial birth control is inherently wrong continues to affect lives of the most vulnerable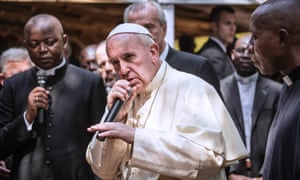 Fifty years ago this week, the Catholic church released an encyclical – a papal letter to all bishops – that had a dramatically contradictory effect: it was both instantly disregarded by millions of women and had an enormous impact on the lives of the most vulnerable.
Humanae Vitae was published at a time when medical advances and upheavals in social attitudes were fuelling a revolution in sexual behaviour in much of the world. But the celibate men of the Vatican were determined to hold the line.
The document stated that artificial contraception was inherently wrong. "Each and every marital act must of necessity retain its intrinsic relationship to the procreation of human life," declared Pope Paul VI, slamming the door on a means of releasing women from a life of perpetual childbearing.