Exclusive: I pushed the two machine gun manuals across the boardroom table to Brzakovic. He glanced at them, nodded politely, and pushed them courteously back to me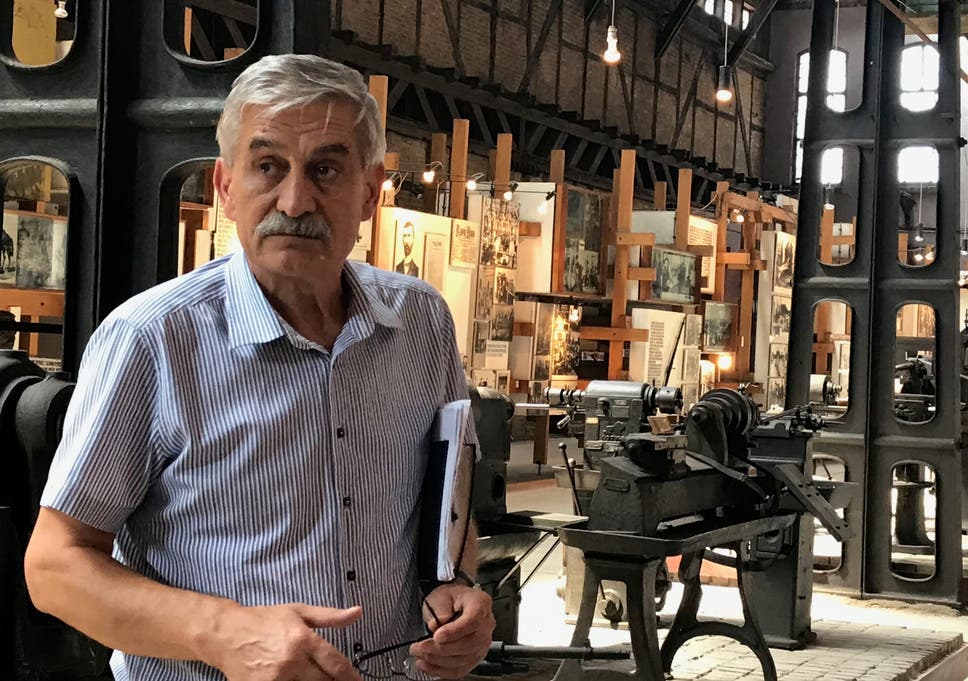 There's no doubt about the affection in which Serbia's Zastava weapons factory is held in the Middle East. Along the wall of Milojko Brzakovic's managerial boardroom there are tokens of gratitude from the Arab world: plaques from Libya, from the "Public Security Directorate" of Jordan – a smart Hashemite crown above two curved swords – from the Royal Oman Police, even one from "the Palestine Presidential Guard leadership (sic) to Zastava Arms, with great respect and appreciation, 2013". As for the Syrian war, Brzakovic calls it "a shame to all mankind".
Nor are the expressions of Arab gratitude mere tokens of esteem. The vast plant behind the boardroom has contracted in its history to produce Kalashnikov rifles, Russian T-72 tanks, the M84 rifle, Hispano-Suiza Spanish anti-aircraft guns and a host of mines and pistols, hand grenades and mountain artillery. In the 19th century – and Brzakovic proudly shows me his state factory's museum in an old foundry – what was then called the "Technical and Military Works" produced everything from metal church interiors and armoured protection for horses to cannons for the Balkan Wars. Indeed you enter this lethal domain in the old Austro-Hungarian city of Kragujevac across the Plaza of the Cannonmakers.
But what interests me are two Zastava instruction manuals I found in the ruined offices of the al-Nusra Front/al-Qaeda groups in newly recaptured eastern Aleppo last year; one for the M02 Coyote machine gun, the other for the 7.62mm M84 machine gun – the first with a blue and white cover, the second coloured green. Not only do they teach users how to strip optical sights and use 'lock pins', 'buffer spikes' and 'lugs', but the 52-page booklet for the M84 includes an analysis of bullet types – "steel core, light… armour piercing incendiary" – tripod assembly mechanisms and lubrication advice.