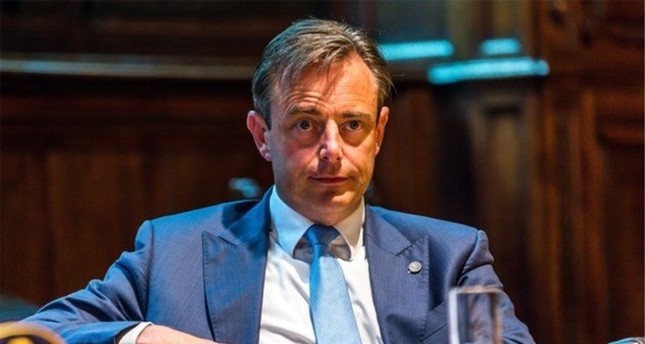 File Photo
Belgium's far-right New Flemish Alliance (N-VA) party leader Bart De Wever, who is also the mayor of Antwerp city, accused the Muslim population of "creating tension" in the country, as he tried to compare Muslims and Jews in a divisive manner.
In an interview, De Wever claimed that the Muslim community's "insistence" regarding the use of religious symbols was creating tension and that they were more inclined to create such problems than the Jewish community, who he said avoided such controversy.
"The Jews accept rules. I have not seen any Jewish person violate the laws in Antwerp," he said, going on to claim this as a distinction between the country's Jews and Muslims.
The far-right mayor said that the use of religious symbols and discourse should be limited in the public sphere, adding that the use of headscarves should be prohibited in all schools and state institutions.
He criticized left-wing parties for defending the freedom to wear headscarves, claiming that they submit to Islam and aim to "reduce the role of Christianity" in the society.
"The foundation of our identity, our values and rules are under pressure," De Wever said, in reference to the recent wave of migration to Europe from countries in conflict.
MORE:   https://www.dailysabah.com/europe/2018/03/19/belgian-far-right-politician-accuses-muslims-of-creating-tension