ASSOCIATED PRESS
WASHINGTON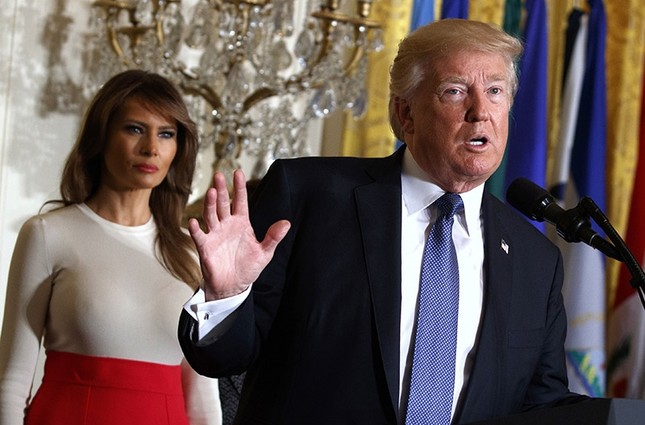 President Donald Trump speaks during an event at the White House in Washington, as first lady Melania Trump listens. (AP Photo)
President Donald Trump's plan to combat opioid drug addiction calls for stiffer penalties for drug traffickers, including the death penalty where it's appropriate under current law.
Administration officials say Trump also wants Congress to pass legislation reducing the amount of drugs necessary to trigger mandatory minimum sentences on traffickers who knowingly distribute certain illicit opioids.
The president is scheduled to unveil his plan Monday in New Hampshire, a state hard-hit by the crisis. He'll be accompanied by first lady Melania Trump, who has shown an interest in the issue, particularly as it pertains to children.
Trump has mused openly in recent weeks about subjecting drug dealers to the "ultimate penalty."
His three-part plan includes multiple steps to raise awareness, cut the illicit drug flow and expand proven treatment options.
SOURCE:   https://www.dailysabah.com/americas/2018/03/19/trump-plans-to-introduce-death-penalty-for-drug-traffickers