Source: BBC News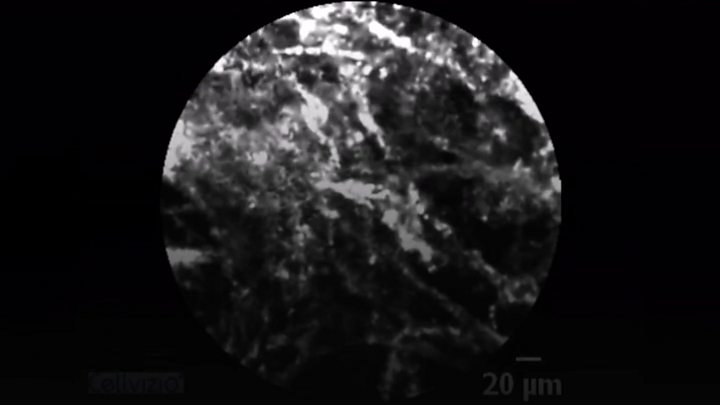 Scientists have developed a probe that for the first time goes inside the lung to find bacterial infections.
Currently, this is done by sending samples to a laboratory and waiting several days for the results.
The new approach was inspired by the 1960s film Fantastic Voyage, in which a submarine shrinks to microscopic size to enter a human body. It is even called Proteus after that sci-fi sub.