Source: BBC News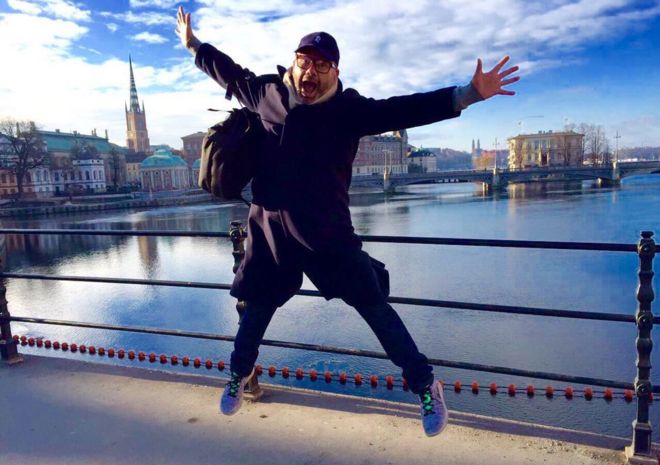 When Javier Artigas began needing kidney dialysis and found himself jobless, he developed an app to make it easier for people to get treatment when travelling. But his breakthrough came completely by chance, after he saved the life of a famous Argentine writer.
Without a job, Javier Artigas needed money to support his family, so he decided to rent out space in his Montevideo home on the home-sharing site, Airbnb.
It went well. One of his guests was the well-known Argentine writer, Hernán Casciari. But two days into his stay, Casciari had a heart attack. He needed to get to hospital quickly.
As chance would have it, Artigas's wife, Alejandra, worked for the Uruguayan senate, and was able to organise a police escort to speed up the journey. Instead of 40 minutes it took just 12. That, and the blood they donated, saved Casciari's life.