Source: The Guardian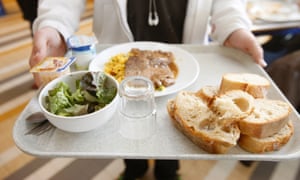 A far-right local authority in southern France on Monday scrapped pork-free school meals, a move branded "anti-Muslim" or "anti-Jewish" by an equality minister.
Julien Sanchez, the National Front mayor of Beaucaire, a town south of Avignon, abolished the scheme, brought in by his predecessor, on the first day of the new school term.
The step affects about 150 – mainly Muslim – pupils who take the "substitution meals" out of 600 local students in total.
Marlene Schiappa, the minister for sexual equality told BFM TV the decision was "a typical example of someone brandishing secularism as an anti-Muslim political weapon, or anti-Jewish for that matter".